Kanye West Breaks Up With Julia Foxx, Sends A Flower Truck To Ex-Wife Kim Kardashian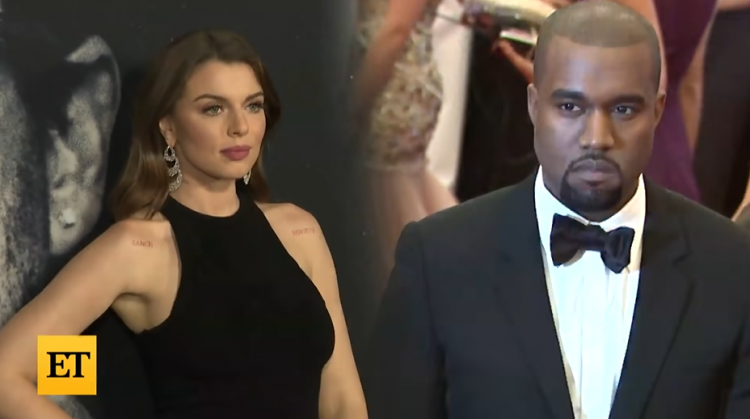 Hip-hop star Kanye West broke up with actress Julia Fox.
The break-up was reported on the 14th but the two remain good friends according to sources.
Kanye West and Julia Fox have been dating publicly since last January. Recently, Kanye West celebrated Julia Fox's 32nd birthday by gifting her and her friends Birkin bags.
On the 23rd of last month, Kanya West and Julia Fox shared a hot kiss at Paris Fashion Week held in Paris, France.
The highly- publicized, whirlwind romance between West and Fox ended in vain, lasting less than two months.
"Kanye and Julia both have busy lives," shared an insider source to PEOPLE. According to the source, Julia lives in New York while Kanye stays in Los Angeles so the distance is making it hard for the two of them. Additionally, the insider source told People that the two are still in touch and will see each other when they can.
In a since-deleted statement captured by Pop Crave Twitter account and TMZ, Julia Fox denied the rumors of her crying at an airport over the split for Kanye. Fox also revealed she and Kanye are on good terms and added, "I have a love for him but I wasn't in love w the man Jesus Christ what do u guys think I am 12 years old?!"
Meanwhile, Kanye West sent a flower truck to ex-wife Kim Kardashian as a Valentine's Day gift after breaking up with Julia Fox.
But Kim Kardashian didn't mind the flower truck sent by her ex-husband Kanye West. She enjoyed Valentine's Day dinner with comedian Pete Davidson, her current boyfriend.
Kim Kardashian filed for her divorce in February 2021. Since then, Kanye West has been trying to get her back through her social media.
Stay tuned for more updates!
© 2022 Korea Portal, All rights reserved. Do not reproduce without permission.