Just Monster Rookie Things: Kep1er Reveals Goals For 2022, Group Unity, & More!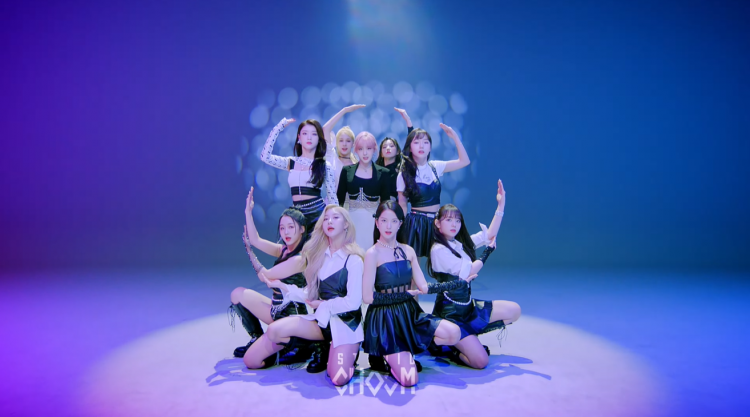 Kep1er has been featured in the K-pop girl group's first magazine cover since making their debut!
This was notably the K-pop girl group's first-ever fashion pictorial and the February issue of The Star magazine's was happy to feature Kep1er. The photo shoot concept of Kep1er was amazingly "Girls' School," and the the members were seen showing their colorful charms.
READ: Kep1er's Choi Yujin Garners Attention For Her Cover Of BLACKPINK 'How You Like That'!
After the photoshoot, Kep1er was featured in an interview and they talked about their debut, team synergy, goals for 2022, and more.
Kep1er's Yujin revealed, "I didn't know so many people would like 'WA DA DA.' We will work hard so that we don't let you down and can show you better things."
Huening Bahiyyih, when asked about the Kep1er's synergy, went on to explain that she thinks synergy is when a group becomes one and when something happens, the K-pop girl group always get together to talk and work it out together as a team.
"It's Kep1er's unique, bright energy that you can also see on stage!" When asked about her recent interests, Shen Xiao Ting shared, "I'm curious about what our fans think of our performances, songs, and fancams. I hope they like them lots," Kep1er's Yujin went on to add.
About the K-pop girl group's future music releases, Kep1er's Kim Chae Hyun explained that she wants to try a wide variety of genres. For the K-pop idol, regardless of what genre they do, Kep1er will show their fans an energetic image through their unique charms.
READ: aespa Reigned Supreme, While Kep1er Joins The Top 5 K-Pop Girl Groups Who Gained The Most Followers This January
Lastly, Kep1er's Youngeun revealed her goals for Kep1er this year as she noted that she wanted them to work hard and receive a rookie award. The K-pop rookie hopes that no one gets sick and that they are able to spend 2022 happily and enjoyably.
Are you excited to hear more from Kep1er?
© 2023 Korea Portal, All rights reserved. Do not reproduce without permission.
Tags:
kwave
,
kwave news
,
kwave updates
,
Kpop
,
kpop news
,
Kpop updates
,
WAKEONE Entertainment Kep1er
,
WAKEONE Entertainment
,
WAKEONE Entertainment news
,
WAKEONE Entertainment updates
,
swing entertainment
,
swing entertainment news
,
swing entertainment updates
,
Swing Entertainment Kep1er
,
Kep1er
,
Kep1er news
,
Kep1er updates
,
Kep1er members
,
The Star magazine Kep1er
,
Kep1er The Star magazine