7 Secrets Potterheads Didn't Know Until 'Harry Potter 20th Anniversary: Return to Hogwarts'!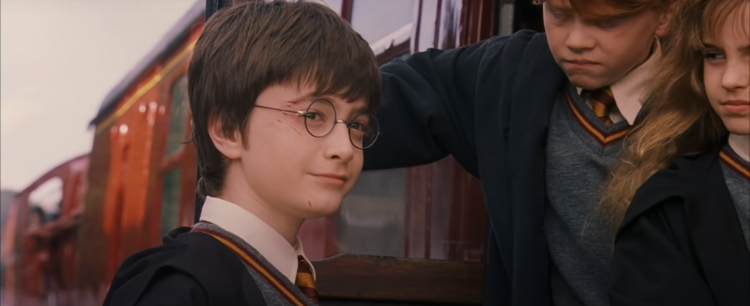 For "Harry Potter" fans, or Potterheads as some would call themselves, the series was more than just a set of movies. It was their whole childhood.
Thus, when "Harry Potter 20th Anniversary: Return to Hogwarts" was announced, everyone (including the cast of the series) was excited to revisit a time in their lives where everything was much simpler; a time where magic was alive and Butterbeer flowed like honey.
Notably, there were some parts of "Harry Potter 20th Anniversary: Return to Hogwarts" that revealed some details to Potterheads that were not yet widely known.
With that being said, here are 7 of the best revelations in "Harry Potter 20th Anniversary: Return to Hogwarts":
#7 Rupert Grint Was Born To Be Ron Weasley
To the delight of Potterheads, in the third "Harry Potter" movie, director Alfonso Cuarón shared that he asked Daniel Radcliffe, Emma Watson, and Rupert Grint to write an essay as Harry, Hermione, and Ron, respectively.
Both Daniel and Emma were able to deliver but as per the "Harry Potter" director, Rupert did not write anything. As per Grint, his reasoning for not doing the work was that Ron Weasley would not do it. That's when Cuarón knew that he was born to be Ron Weasley.
#6 "Harry Potter and the Goblet of Fire" Had More Than Just Fiery Dragons
The fourth "Harry Potter" movie was an important time in the cast's lives as both the actors and the viewers were already growing up. This was evident for the actors as the movie had center points such as the Yule Ball and dealing with attractions for the first time.
Outside of the movie was no exception as a lot of the main actors were feeling their hormones acting up, making Potterheads very excited. Daniel Radcliffe, Harry Potter himself, said he felt this, and adding the Beauxbatons and Durmstrang students totally did not help.
#5 The hardest thing Hermione had to do
One of the strongest ships in the "Harry Potter" franchise is none other than Ron and Hermione and fans were finally given what they wanted when the two kissed for the first time. But it was not as magical as Potterheads think.
"Kissing Rupert is one of the hardest things I ever had to do," Emma Watson shared in an interview during the reunion." The two were extremely close friends after all.
#4 A one-sided spark between Hermione and Draco?
At present, Emma Watson and Tom Felton love each other as much as siblings do, but when they were young, it was revealed that Watson had a one-sided crush on Felton, which made fans of "Harry Potter" all giddy.
Emma Watson revealed, "I walked into the room we were having tutoring. The assignment was to draw what you thought God looked like. Tom had drawn a girl with a backward cap on a skateboard. And I just fell in love with him."
The two then assured Potterheads that nothing has ever happened between them romantically.
#3 Only Alan Rickman Knew The Half-Blood Prince's Real Story
In the reunion, both Gary Oldman and Daniel Radcliffe talked about the nuances of their characters, Sirius Black and Harry Potter.
Oldman wondered if Radcliffe knew about Harry Potter's real story as Gary only found out Sirius was not a villain per book. Radcliffe revealed that he did not know Harry Potter's story, only the late great Alan Rickman knew the whole plot.
J.K. Rowling herself found it fit to share the main plotline for Snape to Alan Rickman, making him the only person who knew about the true ins and outs about Harry Potter, making Potterheads very emotional and loving towards Alan Rickman.
#2 The "Harry Potter" Series Almost Abruptly Ending
It was revealed in the reunion that one of the main trio was doubting returning to the "Harry Potter" franchise after the series blew up in popularity.
There was a part in the "Harry Potter 20th Anniversary: Return to Hogwarts" where Rupert Grint asked Emma Watson if she was seriously considering 'pulling out' as she often felt lonely.
Emma Watson honestly replied, "I think I was scared. I don't know if you ever felt like it got to a tipping point where you were like, this is forever now." Thus, Potterheads will forever be thankful for the main "Harry Potter" trio for sticking together until the end.
#1 'The ones who love us never really leave us'
The "Harry Potter 20th Anniversary: Return to Hogwarts" was filled with so many nostalgic, emotional, and fun moments. But one of the most memorable parts was when everyone remembered the late actors and actresses that were part of the family in "Harry Potter."
Among the actors and actresses that were honored were Richard Harris, Alan Rickman, Helen McCrory, Richard Griffiths, and John Hurt.
Potterheads could not help but shed a tear and remember Sirius Black's famous line: "The ones that love us never really leave us."
© 2023 Korea Portal, All rights reserved. Do not reproduce without permission.
Tags:
Harry Potter 20th Anniversary: Return to Hogwarts
,
Harry Potter 20th Anniversary: Return to Hogwarts news
,
Harry Potter 20th Anniversary: Return to Hogwarts updates
,
HBO Harry Potter 20th Anniversary: Return to Hogwarts
,
HBO Max Harry Potter 20th Anniversary: Return to Hogwarts
,
harry potter
,
Harry Potter news
,
Harry Potter updates
,
Harry Potter reunion
,
Harry Potter cast
,
Harry Potter series
,
Harry Potter movies
,
Harry Potter books
,
J.K. Rowling
,
HBO
,
HBO news
,
HBO updates
,
HBO Max
,
HBO Max news
,
HBO Max updates
,
Daniel Radcliffe
,
Daniel Radcliffe news
,
Daniel Radcliffe updates
,
emma watson
,
emma watson news
,
Emma Watson updates
,
Rupert Grint
,
Rupert Grint news
,
Rupert Grint updates
,
Potterheads
,
Harry Potter fans