'Star Wars: Battlefront' Slammed By Breaking Benjamin Singer; Wears Merch On Interview! [VIDEO]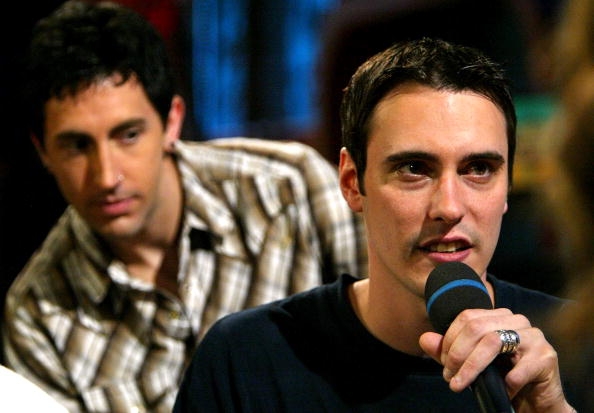 EA's "Star Wars: Battlefront" was slammed by Breaking Benjamin frontman, Benjamin Burnley, saying that the game "sucks," according to VG247.
"Star Wars: Battlefront" has been launched a few weeks ago and the overall reaction to the game is good. Many players have really enjoyed the game despite the lack of a single player story feature that some players were looking for. Some "Star Wars" fans even enjoyed playing with their copies together with their friends. Other players hated the game for the lack of story, but it did not result into doing drastic measures.
There was one man hated the game so much that he broke his disc copy into two. The "Star Wars Battlefront" hater is the Breaking Benjamin frontman, Benjamin Burnley. He broke the game into two after he was asked to talk positively about it on his social media channels, according to Gamespot.
Radio Station 94.3 WCYY interviewed Burnley to ask why he could not stand the game. Here is a video of the interview and take note of the Star Wars merchandise he is wearing during the interview, which is a pair of "Star Wars" shoes.
Burnley admitted that he is a "Star Wars" fan, but he does not like the game. He also confirmed that he was asked by Electronic Arts to post positive reactions about the game. No amount was revealed by Burnley but he confirmed he was getting paid off for good comments, according to Attack of the Fanboy.
"For me to say that a Star Wars game sucks sh*t, it must really be a sh*tty game, and that it is," said Burnley.
The reason why "Star Wars Battlefront" is hated by Breaking Benjamin frontman Burnley is because of the respawn system which he said was broken. He also said that people will shoot at you from behind and in front of you and lastly he said that online games are not great because it relies on the internet all the time.
© 2021 Korea Portal, All rights reserved. Do not reproduce without permission.