NU'EST's Baekho Stars In Musical 'Altar Boyz'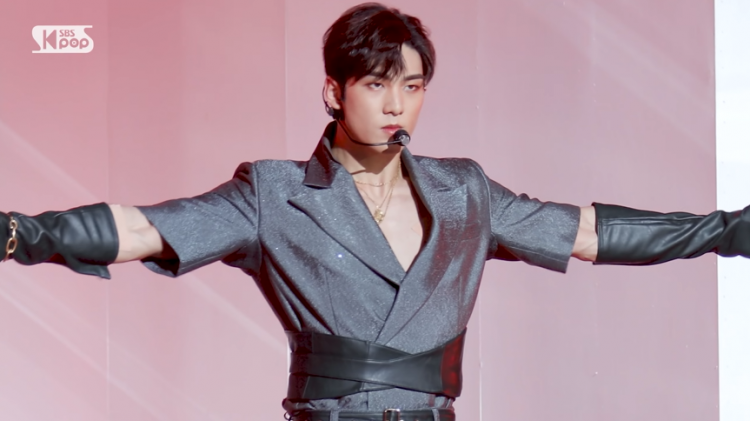 NU'EST's Baekho, who plays the role of Matthew in the Broadway musical "Altar Boyz," is about to perform his splendid first performance at KBS Arena.
The musical "Altar Boyz" was written by Kevin Del Aguila, composed by Gary Adler, and written by Michael Patrick Walker. It is a concert-type musical about five boys who formed a dance vocal group to spread love through song and dance and save the souls of the audience.
READ: BTS, EXO, NCT, & More, The Most Popular K-pop Boy Groups This December!
In the play, Baekho will appear in the role of Matthew, a leader with extraordinary confidence and responsibility, and will present a new charm.
As he previously revealed that he had something in common with Matthew, who has the ability to compose, it raises expectations about what kind of attractive character Baekho will reinterpret Matthew.
Through his agency Pledis Entertainment, Baekho said, "I hope that watching the musical 'Altar Boys' will be a healing time for you and a time to relieve stress. Thank you for your interest, and I will show you good performance as much as I prepared hard."
READ: NU'EST's Ren To Miss 2021 KBS Song Festival Due To Self-Quarantine
Baekho, who proved his skills by announcing his first musical debut in the creative musical "Song of the Sun" in May, is expected to communicate with the audience in a more mature form as a musical actor in this musical "Altar Boyz."
Joining NU'EST's Baekho for "Altar Boyz" are ASTRO's Sanha, SF9's Taeyang, Golden Child's Y, and Joochan. ASTRO's Sanha will be playing the role of Abraham, while SF9's Taeyang will be playing the role of Juan. On the other hand, Golden Child's Y will be playing the role of Luke, and Joochan will be playing the role of Mark.
Meanwhile, the musical "Altar Boyz" featuring NU'EST's Baekho will be performed at KBS Arena until the 24th.
© 2023 Korea Portal, All rights reserved. Do not reproduce without permission.