Girls' Generation's Seohyun Updates Fans On Life, Personal Growth, Projects, & More, On Singles Magazine!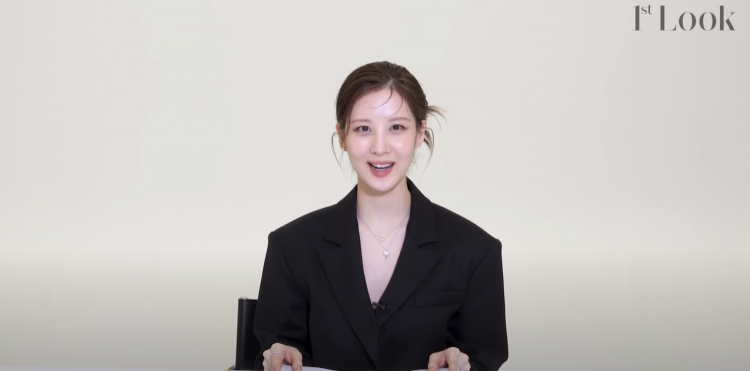 To the delight of her fans, Girls' Generation's Seohyun was featured in a photoshoot for Singles magazine! Aside from the shoot, Girls' Generation's Seohyun was also featured in an interview.
Regarding her previous shoot with Singles magazine, Girls' Generation's Seohyun replied, "Time goes by really fast. I'm the type to enjoy new challenges, but this is the first time that I've filmed under such a bright spotlight. Lately I've been lagging in energy due to movie and drama filming, but this photoshoot re-energized me."
Furthermore, 2021 is the 14th anniversary of the Girls' Generation's and Seohyun commented that the members of SNSD are like family. The members previously appeared on "You Quiz on the Block" and it was the first time in a long time that all the members were present in an official event.
"It felt both familiar and embarrassing at the same time. When we look back at the past, it feels amazing that we're still able to be together like this. We didn't always realize how precious this is when we were always together, but we were able to transcend those times and get to our 14th anniversary," Seohyun fondly added.
Girls' Generation's Seohyun also recently finished filming her film "Holy Night: Demon Hunters" and she felt like the challenge was amazing and she eventually felt like she could do anything.
On her switch from being an artist to an actress, Girls' Generation's Seohyun said that it needs a lot of studying and research. Furthermore, although the roles she plays are inevitably going to vary, she likes keeping a part of herself with her characters to have a sense of familiarity.
Regarding her current activities, Girls' Generation's Seohyun graced fans as she expressed, "I listen to music or read books or chat with my friends on video calls. I have three really close friends, but I'm not able to see them often due to my busy schedule, so we communicate via video chat and it can be really fun."
Girls' Generation's Seohyun also revealed to fans that she compliments herself in the mirror which has given her more confidence.
© 2023 Korea Portal, All rights reserved. Do not reproduce without permission.
Tags:
kwave
,
kwave news
,
kwave updates
,
Kpop
,
kpop news
,
Kpop updates
,
SNSD
,
SNSD news
,
SNSD updates
,
SNSD Seohyun
,
SNSD Seohyun news
,
SNSD Seohyun updates
,
Singles Magazine
,
Singles Magazine SNSD Seohyun
,
Singles Magazine Girls' Generation's Seohyun
,
Girl's Generation's Seohyun
,
Girls' Generation's Seohyun news
,
Girls' Generation's Seohyun updates
,
Girls' Generation
,
Girl's Generation News
,
Girl's Generation Updates
,
Girls' Generation members
,
Seohyun
,
Seohyun news
,
Seohyun updates