Who Are The Top 3 K-Pop Girl Groups Of The 4th Generation? Let's Find Out!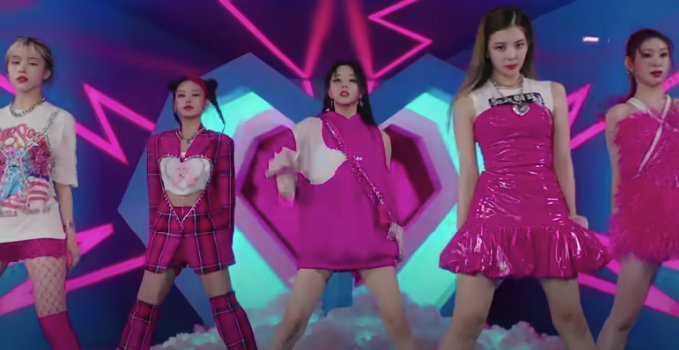 Check out the top three fourth-generation girl groups right now!
#3 STAYC
Ranking third is HIGHUP Entertainment's STAYC. The girl group from HIGHUP Entertainment dropped their recent track "STEREOTYPE" and fans are gushing over the vocals and visuals of each of the STAYC girls.
September was a successful month for STAYC.
The music video of their comeback "STEREOTYPE" has accumulated over 18.66 million views on YouTUbe in just five days since its release. Adding to that, STAYC also had their first-ever music show win with "STEREOTYPE." STAYC has also become the third most subscribed 4th-generation girl group on YouTube for the month of September.
#2 aespa
SM Entertainment did not lie when they said that aespa is the future. The girl group is currently a game-changer in the industry as it is the first to have AI members. aespa's universe is as wide as the following that the group has thanks to their "Next Level" concept and charisma.
aespa recently dropped their first album with the title track "Savage" and they did not disappoint.
Karina, Winter, Giselle, and Ningning of aespa have established an undeniable presence in the industry and we can't wait for more jaw-dropping projects from the four.
#1 ITZY
Topping this list is no other than JYP Entertainment's ITZY. While it might have debuted earlier than the previous two, ITZY continues to cement its position as the fourth-generation top girl group.
With every comeback, ITZY never disappoints its fans. ITZY knows what makes them "DALLA DALLA" from other groups and uses it to further establish their name in the industry.
ITZY's "Loco" was a banger and it is a solid proof that the girl group is in no way slowing down in their conquest to dominate the industry.
Stay tuned for more updates!
© 2022 Korea Portal, All rights reserved. Do not reproduce without permission.