Actress Ham So-Won Criticized For The Cardigan She Is Selling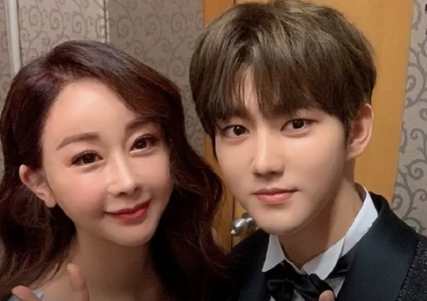 Actress Ham So-Won is under fire after the launching of her cardigan collection on her personal online mall. Netizens believe that So-Won is screwing her buyers by selling the clothes at a very high price using very low-quality materials.
Ham So-Won is no stranger to criticism, as she has stayed relevant in social media through the many issues she had before. Currently, she is facing backlash over her online shopping mall.
Netizens broke down the cost of the cardigans Ham So-Won is selling on her online shop, saying that the materials that make the cardigans are the following, 77% acrylic, 9% nylon, and 6% polyester. Netizens claim that these materials are not worth $100 for one item.
Furthermore, no detailed photos of the items are available for viewing at Ham So-Won's shop. One netizen inquired and was told to go to Instagram where the detailed photos are uploaded. The netizen claimed that she did not have Instagram and if it was really necessary to download the app, to which the customer service replied with a Yes.
"Yes. Ham So Won is personally uploading the photos of this item so you can check through Instagram. You can also look at the photos without downloading the app through a web browser," customer service replied after a netizen inquired for more photos of the item.
Another big problem with the online shop is that your order will take 2 weeks to arrive for the reason that it is custom made, but refunds and returns are almost impossible to do if it does not fit the buyer.
Korean Netizens have now pointed out that you can buy cardigans with the same material for a cheaper price elsewhere for only $50. Commenters have called Ham So-Won for her scams and believe that the actress is too dense to understand that her customers are not that dumb.
© 2023 Korea Portal, All rights reserved. Do not reproduce without permission.