BTS'S V Ranks No. 1 On The Most Handsome Man In The World List Of 2 Separate International Publications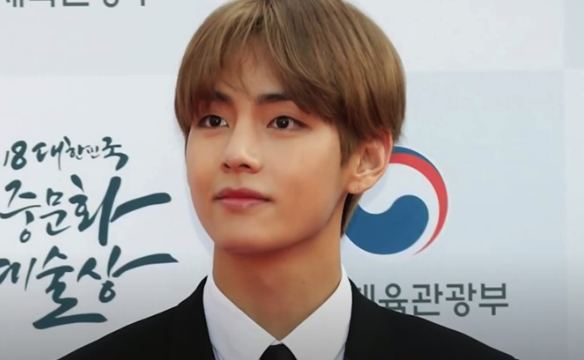 It is no shock that one of our favorite BTS member Kim Taehyung, also known as V is becoming known worldwide not only for his talents but also for his unbelievable good looks.
There have been reports recently that BTS member V has ranked no. 1 on several polls regarding being the most handsome man in the world. Recently, a British publication called Nubia Magazine created a poll that lasted for over 6 month regarding The World's Most Handsome Man 2021.
Nubia Magazine's poll included over 183 countries in their voting system, with the top voting countries named as United States of America, India, Japan, Brazil and the United Kingdom. The poll had a timespan of 6 months and over 1,000,000 votes were cast. The most shocking part is BTS's V got a whopping 600,000 of these votes.
It's official! Our very own Kim Taehyung has been crowned "The Most Handsome Man in the World!" by Nubia Magazine. They collected over a million votes w/ voters from 183 countries in total, & V garnered over six hundred thousand votes!https://t.co/1hksLitO4E pic.twitter.com/x5aipa99bp — BTS V News (@KTH_News) October 5, 2021
According to Nubia Magazine they are working on contacting BTS's talent agency, BigHit, to deliver the certificate to V. There has yet to be a reply from the agency. This is no shock for fans of BTS and that of V as everyone knows that V's visual are on the next level. But here's the thing, V got awarded as the most handsome man in the world 2021 not once but actually twice. Back in September 29, South Asia's leading multimedia news agency, Asian News International, reported that an article they published, titled 'Top 7 Most Handsome Men In The World 2021' saw BTS's V as the one on top. All around the world there is no denying how good looking V is.
[MEDIA] Asian News International, South Asia's leading multimedia news agency wrote an article on TheTealMango's Top 7 Most Handsome Men In The World in 2021 1. #KimTaehyung 2. Hrithik Roshan 3. Robert Pattinson 4. Brat Pitt 5. Tom Cruise V is the only Korean on the list pic.twitter.com/tvVemMeIGo — KTH FACTS (@KTH_Facts) September 29, 2021
BTS's V was the only Korean on the list of Asian News International, he was followed by Bollywood actor Hirthik Roshan, then by Robert Pattinson, Brad Pitt and Tom Cruise.
Esquire Korea has also reported on some of V's recent international beauty rankings.
#방탄소년단 멤버 #뷔 가 '세계에서 가장 잘 생긴 남자'로 꼽혔습니다. #BESTTOPPERS 가 발표한 '2021 세계에서 가장 잘 생긴 남자' 1위에 선정된 것이죠. 2위는 브래드 피트, 캐나다 출신 톱 모델 노아 밀스, 로버트 패틴슨 등이 뒤를 이었습니다.@BTS_twt #BTS
https://t.co/Lg2nwBYNNo pic.twitter.com/O0aoBqzikm — ESQUIRE Korea (@esquirekr) August 24, 2021
© 2023 Korea Portal, All rights reserved. Do not reproduce without permission.