TWICE Are The 'Spoiler Queens' In New MV for "The Feels"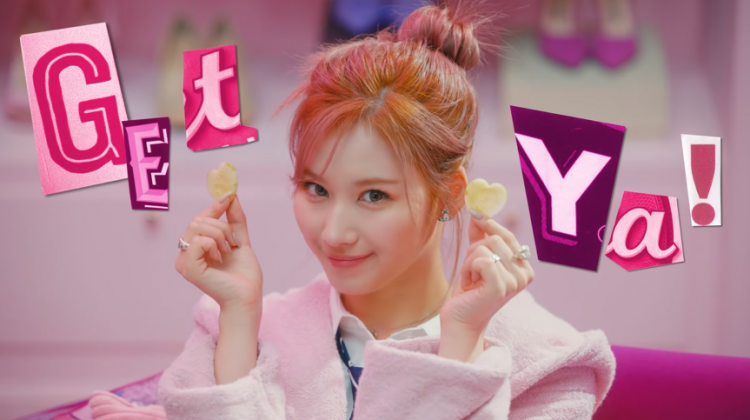 On October 1, JYP Entertainment's TWICE dropped their highly-anticipated English single "The Feels" along with some important announcements.
"The Feels" is a groovy bop with a disco-synth sound. The song expresses the heart-fluttering process of falling in love while the music video shows the magical experience of preparing for and attending the prom.
The western market is known for preferring bad-ass concepts that promote confidence and power, concepts which groups like BLACKPINK perfectly portray. However, TWICE made the bold move of sticking to what works best for the group by staying true to their alluring charms and addictive sound.
TWICE's adorable personality was highly showcased in the music video for "The Feels" and we are not complaining. The music video also did not fell short to bless fans with hip styling and gorgeous close-up shots of each of TWICE members' bewitching visuals.
Of all the highlight-reel-worthy moments in "The Feels" music video, however, one particular scene stood out.
Well, when TWICE went out wearing their prom dresses ONCE might have thought its the peak moment of the music video. But nobody was prepared for the announcement that was at the end of it..
By the end of "The Feels," a poster showed TWICE's schedule for the remaining 3 months of 2021. The nine-membered girl group is scheduled to celebrate its 6th anniversary with fans for one week. The JYP Entertainment girl group also teased fans that a full album is coming this November. Probably, the most exciting spoiler of them all was the announcement of an upcoming TWICE tour!
As of the writing this article, the exact dates for the tour as well as for TWICE's 3rd full album are yet to be confirmed.
TWICETOBER has just started and we are less than 100 days till the end of the year. But with their jam-packed schedule, TWICE is proving yet again that they are one of, if not, the most hardworking K-Pop idol group.
Did you get "The Feels" of a fun-filled TWICE winter? Stay tuned for more updates.
© 2023 Korea Portal, All rights reserved. Do not reproduce without permission.