After Facing Backlash Due To 'Inappropriate' COVID-19 Comments, SF9's Youngbin Releases Apology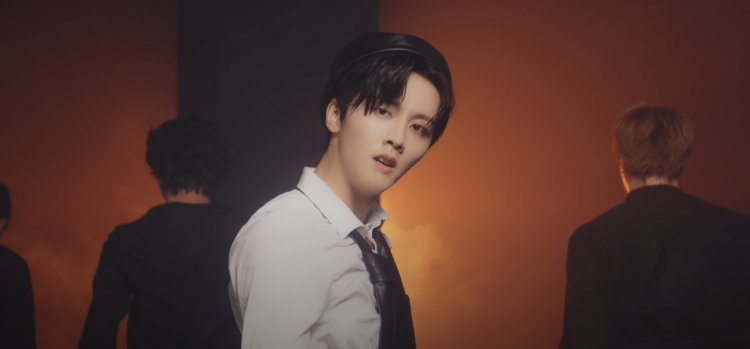 When celebrities tone down the importance of vaccines, netizens will surely erupt in distaste.
A member of FNC Entertainment's very own SF9 was previously under fire from netizens after his inappropriate comments regarding the vaccine for the COVID-19 virus.
Not long ago, SF9's very own Youngbin hosted a Naver V LIVE broadcast. In the LIVE broadcast, the SF9 leader gave his opinion regarding the COVID-19 vaccine and multiple netizens were not happy with what he said.
As per SF9's Youngbin, "They said the vaccine hurt, so I did not get vaccinated. Honestly I do not think I'll get COVID-19 even if I do not get vaccinated because I'm not exposed to the dangers of COVID-19. But I am a bit scared because a lot of my acquaintances have contracted COVID-19. It seems like you can get COVID-19 even if you get vaccinated, so I'm wondering if I have to."
Following this, SF9's Youngbin's comments immediately got flak from netizens. Due to this, the SF9 member released an apology on SF9's very own official fan café. In the apology, the SF9 member shared his regret for not being able to watch what he said in the Live broadcast.
SF9's Youngbin's apology was as follows:
"I apologize for causing trouble for all those who are watching over me with my comments about the vaccine. I am deeply reflecting on having made such careless remarks in a broadcast watched by many people, and I apologize.
I will be vaccinated as soon as possible, and I will rectify my misguided thoughts and be more careful and mindful with my words and actions.
I am very sorry."
Netizens believe that the SF9 member's apology was sincere, and Youngbin will probably watch what he says moving forward.
Stay tuned for more news and updates regarding your favorite K-pop artists.
© 2023 Korea Portal, All rights reserved. Do not reproduce without permission.
Tags:
kwave
,
kwave news
,
kwave updates
,
Kpop
,
kpop news
,
Kpop updates
,
FNC Entertainment
,
FNC Entertainment news
,
FNC Entertainment updates
,
FNC Entertainment artists
,
FNC Entertainment SF9
,
SF9
,
SF9 news
,
SF9 updates
,
SF9 members
,
SF9 Youngbin
,
SF9 Youngbin news
,
SF9 Youngbin updates
,
Youngbin
,
Youngbin news
,
Youngbin updates