Netflix Drops First Teaser For Kanye West's Docuseries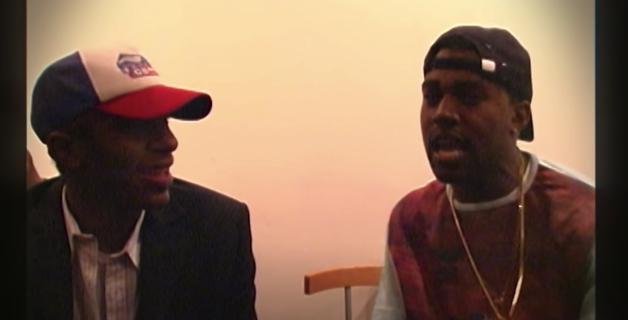 Kanye West is one of the most colorful characters in the music industry. The 44-year-old rapper who has openly admitted that he is suffering from a mental disorder called Bipolar has been at war with himself for a long time now.
In recent weeks, the talented rapper has dropped a full-length album, titled 'Donda'. Like everything he does, the release of his album was a big fiasco. West did multiple listening parties in a sold-out stadium amid the pandemic. His latest album is a homage to his late mother who was his biggest inspiration.
Now, it has been revealed that the 'Stronger' rapper has a documentary on Netflix, which will be released on the streaming app very soon. The documentary, titled 'Jeen-Yuhs', is a three-part series that focuses on Kanye's life in the past two decades.
This is an interesting take on the life of Kanye as the past 20 years were the most pivotal not just in his career but also with his private life. Netflix has dropped a teaser where it shows a young Kanye West spitting verses with Brooklyn slang spitter Mos Def. The two collaborated on the track 'Two Words' back in 2002.
The Netflix docu-series is co-directed by Coodie Simmons and Chike Ozah, who both have worked with Kanye in the past. The series covers Kanye's early career and the impact of his mother's death on his personal and public life.
Recently, the rapper also bought a $57 million home located in Malibu, which is apparently just 30 minutes away from his ex-wife's home in Calabasas. Kanye and Kim Kardashian share 4 children together but earlier this year they decided to go their separate ways. There are still rumors circulating that the two might be reconciling very soon as they have been working closely in the past weeks, but these are still unfounded.
© 2022 Korea Portal, All rights reserved. Do not reproduce without permission.