GFRIEND Yerin's Upcoming Drama 'Sea Village Cloud Resort' Begins Filming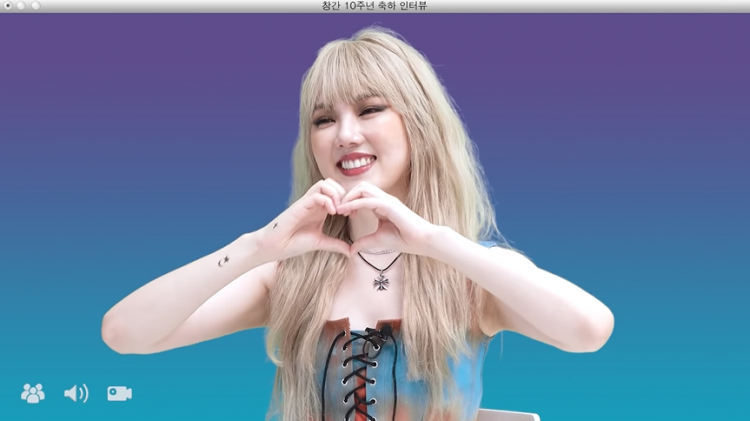 GFRIEND Yerin is gearing up for another drama slated to premiere in 2022.
Previously, it was reported that former GFRIEND member Jung Yerin joined Sublime Artist Agency since leaving her previous agency Source Music. Although Buddies received the sad news of GFRIEND's disbandment, a new chapter in each of the member's solo careers is set to begin.
In particular, Sublime Artist Agency announced in August that GFRIEND's Yerin is making her drama debut with "The Witch's Shop Reopens." She will take on the role of Lee Hae Na and is set to star alongside Kim Yong Hee and Kwon Ah Reum. The romance-fantasy drama is scheduled to premiere this December.
Now, adding to the list of projects starring the former GFRIEND member is the upcoming web drama "Sea Village Cloud Resort."
According to reports, the story of the upcoming romance web drama "Sea Village Cloud Resort" will revolve around cloud chasers who meet on Ulleung Island.
Yerin is cast to portray the role of Goo Reu Mi who is the owner of the sea village cloud resort. Starring alongside Yerin is actor Nam Dae Jung who will play the role of the famous illustrator Kwon Woon, while Kim Jae Won is set to give life to the character of Cheon Ri Ahn who is a college student taking atmospheric science.
A love triangle between the three main characters will ensue after Kwon Woon and Cheon Ri Ahn arrive on the island to look for the owner of a video camera.
Also joining the cast members for the upcoming web drama is actress Joo Har Rin who will take on the role of Goo Rom, the older sister of Goo Reu Mi.
The drama will feature not just the characters and the story but also the beauty of Ulleung Island. Reports point out that Yerin's upcoming web drama "Sea Village Cloud resort" is scheduled to be released on various over-the-top platforms in the first half of 2022.
© 2023 Korea Portal, All rights reserved. Do not reproduce without permission.