BTS And Coldplay Preview Release Of Track 'My Universe'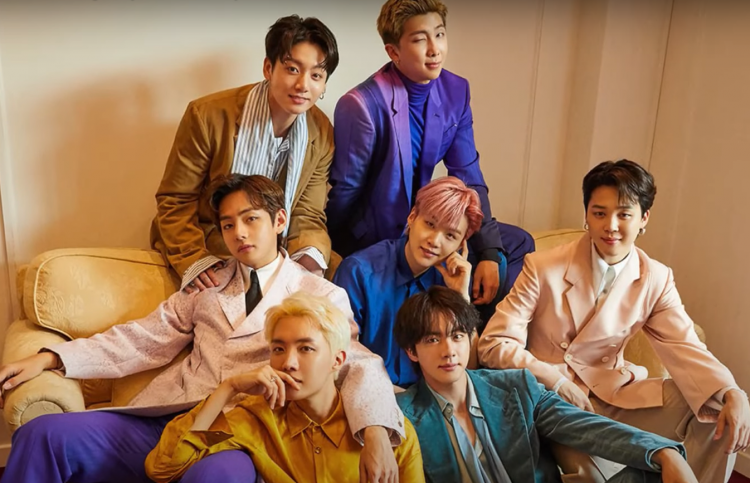 BTS and Coldplay announced in the past months that they were working on a song together. Fans of the K-pop boy band were very much excited to hear their idols join hands with the world-renowned band Coldplay.
Now, Coldplay has released a preview snippet of their collaboration together, entitled 'My Universe'. In the uploaded video on video streaming platform YouTube a new lyrics of the song has been shown.
The new lyrics of 'My Universe' by BTS and Coldplay says, "And they said that we can't be together because we come from different side." The short lyrics express the song's quintessential meaning.
"And they said that we can't be together…"#MyUniverse // Coldplay X BTS // Out Friday // https://t.co/yAcfYWIFgh // ️️ // @BTS_twt @bts_bighit pic.twitter.com/pdu4ss7bOs — Coldplay (@coldplay) September 21, 2021
In an interview on the Kelly Clarkson Show, Coldplay frontman Chris Martin explained that the song they made with BTS is all bout crossing boundaries for love. The preview sneaks peek of 'My Universe' maybe for the upcoming lyric video release this September 24.
Since the announcement of the corroboration between the two, several snippets of BTS were uploaded on social media where they can be seen jamming it out with Chris Martin.
The history between the two bands, BTS and Coldplay are not too long. Back in February 2021, BTS who guessed on MTS Unplugged covered one of Coldplay's most famous songs, 'Fix You'.
'Fix You' then trended all over the world, which caught the attention of Chris Martin. At this point, BTS was already internationally acclaimed. Coldplay and BTS announced their collaboration with one another last September 13 through a tweet made by Coldplay.
Now, the release date of 'My Universe' is nearing and fans cannot wait to hear the song. Currently, the BTS members are in America, and it would be the perfect time for the group to do promotions of the song once it has been released.
The song will drop and be made available on all music streaming sites on September 24.
© 2023 Korea Portal, All rights reserved. Do not reproduce without permission.