iKON's Bobby First Official Appearance After Marriage News, Netizens React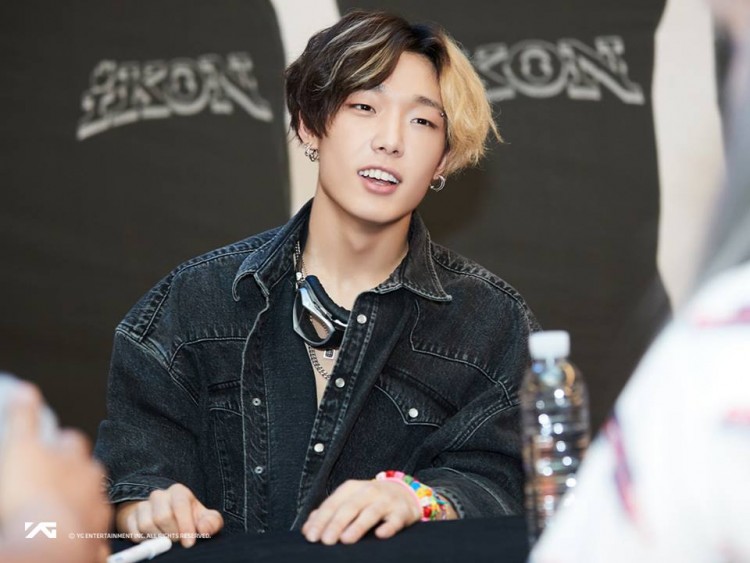 iKON's Bobby pleasantly shocked fans of the boy band after making his first public appearance since the announcement of his marriage last month. The 26-year-old rapper announced back in August that he was expecting his first baby with the woman he loved. Bobby also announced that he was to tie the know with this person.
The shocking presence made by Bobby was of course welcomed with warmth by fans. iKON celebrated its 6th anniversary on September 15, and the group decided to celebrate it by appearing on a live broadcast through NAVER's V LIVE.
The band sat down and spent time with their fans talking about the journey iKON and their fans had in the past 6 years. Bobby attending the event also marks his comeback, officially beginning his activities once more after his surprise announcement last month.
Bobby looked very relax and happy during the broadcast and was lightheartedly playing with his other bandmates. During the time Bobby also shared some of his thoughts with his other iKON members towards the fans.
"There were many things we did during the six years but I think it would be good if we are able to see each other more. I want to meet the fans more and have conversations to get closer. Thank you for cherishing us for six years," Bobby shared.
Bobby did not mention during the broadcast the shocking announcement he made last month. Instead, the rapper concentrated on giving the fans a show and enjoying his time with his fellow band members.
A month ago, Bobby revealed the announcement through a personal handwritten note on his Instagram, explaining the circumstances he is in at the moment. Fans have mixed feelings towards Bobby continuing, but the majority of iKON's fans are very supportive of the father-to-be.
© 2021 Korea Portal, All rights reserved. Do not reproduce without permission.