APRIL Member Hyunjoo Reveals She Has Been Sued By Fellow Band Members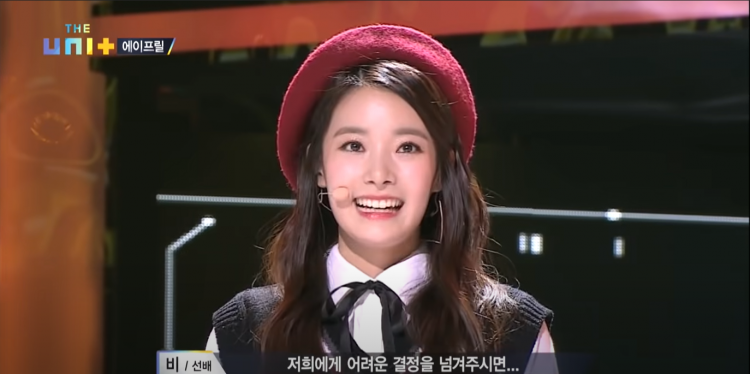 April's member Hyunjoo revealed today via her an Instagram post that she is currently facing extra lawsuits coming from other band members of April. Currently, Hyunjoo and her other acquaintances are still facing lawsuits against talent management company DSP media. The lawsuit by the other members of April has been out of the blue for Hyunjoo and her team.
In the lengthy Instagram post, Hyunjoo explains that members 'A' and 'C' have filed against her for Defamation of Character. Not too long ago it was revealed to the public that Hyunjoo had bullied several people during her younger years. Hyunjoo's younger sibling as well as other acquaintances were found 'not guilty' in their respective Defamation cases filed against them by DSP media.
Hyunjoo on the one hand was found 'not guilty' by the court for 'interfering in business affairs'. On the Instagram post, Hyunjoo shares that April members 'A' and 'C' have filed a lawsuit against her and is currently under review.
"I am currently dealing with so many lawsuits at once, and I admit that the financial strain is very difficult to deal with. Regardless, I am following along with the investigation diligently, and for those who have cheered me on, I will continue to face the lawsuits bravely," Hyunjoo wrote.
Furthermore, in the letter, she made it clear that the rumors of her rejecting summon requests for questioning are not true. Hyunjoo explained that she did not want to publicize her medical records, despite the massive request from Netizens that she do.
There is still an ongoing criminal lawsuit raised by Hyunjoo's younger sibling that deals with bullying accusations. Hyunjoo assured that she and her family are doing their best to take part in the investigation and to hasten the process of the lawsuits so everyone involved can move on.
© 2021 Korea Portal, All rights reserved. Do not reproduce without permission.