Kris Wu Spotted At The Hospital, Allegedly Gets Tested For STD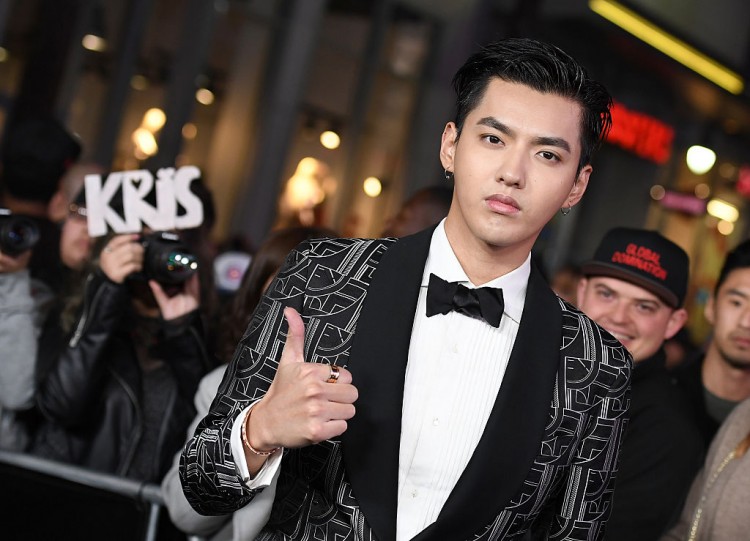 A new photo of Kris Wu has resurfaced where the ex-EXO member allegedly visited a hospital to get tested for sexually transmitted diseases and the deadly virus HIV. Kris Wu came under fire two months ago after a netizen by the name of Du Meizhu revealed the Chinese-Canadian's sexual encounters with several women.
Currently, Kris Wu is being held at a detention facility in Chaoyang since investigations were started by the Beijing Police Department. In the photograph that recently surfaced, a man in all white was seen cuffed and shackled standing at the receiving area of the Beijing Ditan Hospital while being aided and led by two men wearing black.
Chinese netizens are speculating that the man seen in the hospital waiting for his results for the STD and HIV test is none other than Kris Wu. Furthermore, the hospital that the three men visited is known for its treatment for venereal diseases, HIV, and the end-stage disease of HIV, AIDS.
Kris Wu left the k-pop group EXO last 2014 to pursue a career as a solo artist in China. He received a very good reception during his solo career both with his Chinese fans and his South Korean fans. Kris Wu's involvement with the scandalous sexual escapades revealed by on Chinese netizen has taken down his life's work.
On Du Meizhu's Weibo page she explains that Kris Wu tricked her and other underage girls into having sexual relationships with him. "It's like an emperor selecting his concubines." She wrote in the post, "Most girls are afraid of his prestige and social impact, so they just remain silent." Many women have come forward since Du's confession and it has helped the Beijing Police Department to gather enough evidence to detain the shamed artist.
The reports are yet to be confirmed, so far these are just hearsays.
© 2021 Korea Portal, All rights reserved. Do not reproduce without permission.