Red Velvet's Joy Apologizes To Netizens & ReVeluvs Ahead Of Relationship Confirmation With Crush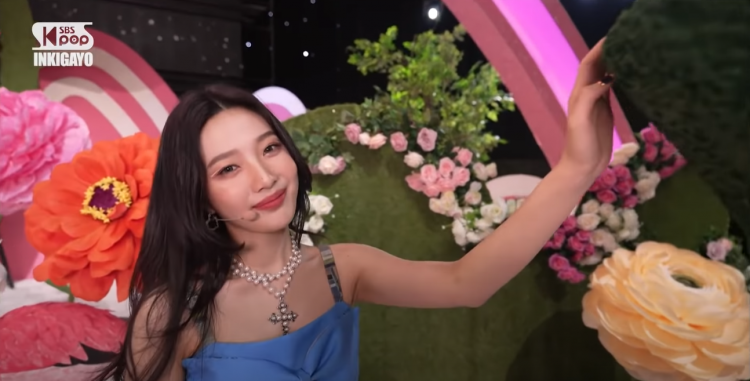 Red Velvet Joy and Crush's agencies, SM Entertainment and P-Nation, respectively, have gone on to confirm the relationship between the two artists.
In a previously shared statement with a Korean media outlet, SM Entertainment has gone on to confirm the news that Red Velvet's Joy and Crush are now in a relationship.
"Crush and Joy started as close friends in the industry, but recently started to meet each other with good feelings," SM Entertainment went on to previously announce.
Not long after this, P-Nation has also confirmed the relationship between their artist, Crush, and Red Velvet's Joy. ReVeluvs and fans of Crush show their support towards their favorite K-pop artists.
Recently, Red Velvet's Joy went on to clarify things, writing a meaningful letter to ReVeluvs (the fandom name of Red Velvet) and her personal fans, not long after her relationship with Crush was confirmed.
Just today, Red Velvet's Joy went on to the official fan community of Red Velvet to talk to fans regarding her recent relationship.
"I'm so sorry for surprising you with the news today. It would have been nice if I let you know about it in advance, but... I'm sorry for making you surprised like that," Joy Revealed.
Red Velvet's Joy added, "I know many of you are excited that Red Velvet made a comeback as a whole for the first time in ages, and are also excited about seeing all five of us performing together. I'm sorry for breaking that excitement and giving you something to worry about instead."
As per Joy, she and Crush are just beginning to get to know each other after only recently figuring out that they both had feelings for one another. This explains her shock regarding the news of their relationship breaking out although she is sure that the fans are more shocked and surprised than she is.
Joy also went on to ask fans to understand her and her relationship. "I hope you understand and support me. I really would like that. I'm really sorry again for making you worry all day long," the Red Velvet member asked.
Lastly, Joy said that she will do all she can to make sure fans don't worry about her both now and in the future. "Dear my ReVeluvs, I'm sorry and I love you!" the Red Velvet member added.
© 2023 Korea Portal, All rights reserved. Do not reproduce without permission.
Tags:
kwave
,
kwave news
,
kwave updates
,
Kpop
,
kpop news
,
Kpop updates
,
SM
,
SM artists
,
SM Entertainment
,
SM Entertainment artists
,
SM Entertainment news
,
SM Entertainment update
,
SM Entertainment updates
,
SM Entertainment Red Velvet
,
SM Entertainment Red Velvet Joy
,
Red Velvet
,
Red Velvet News
,
Red Velvet Updates
,
Red Velvet Joy
,
Red Velvet Joy news
,
Red Velvet Joy updates
,
Joy
,
Joy news
,
Joy updates
,
Joy and Crush
,
Crush and Joy
,
Red Velvet Joy and Crush
,
Crush and Red Velvet Joy