Ahead Of Winning Libel Suit, Johnny Depp Finally Breaks Silence On Hollywood's Boycott!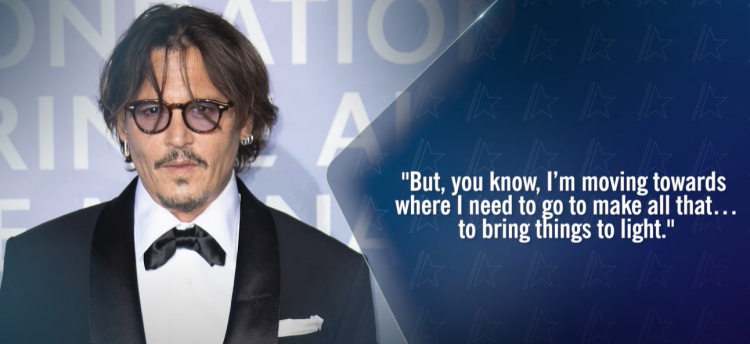 After a long time, Johnny Depp breaks his silence in his first interview since losing his libel suit against Britain's The Sun tabloid newspaper in 2020. Johnny Depp's interview was with Britain's The Sunday Times, and Depp revealed a lot of things.
It has been nine months since a British High Court judge said that Johnny Depp was indeed a wife-beater in November of last year. No appeal has been approved regarding the verdict.
With another legal battle arriving in April 2022 which is a $50 million U.S. defamation lawsuit against ex-wife Amber Heard stemming from a Washington Post opinion piece on domestic abuse, Johnny Depp revealed he could not talk about it.
Due to this, Johnny Depp has lost so many of his roles. Mads Mikkelsen has reportedly replaced him as Gellert Grindelwald in the "Fantastic Beasts" franchise. Depp's upcoming film entitled "Minamata," is not going to be released by MGM in the U.S.
Johnny Depp shared, "This affects those in Minamata and people who experience similar things. For Hollywood's boycott of, erm, me? One man, one actor in an unpleasant and messy situation, over the last number of years?"
But Johnny Depp continued by noting that he is moving towards where he needs to go to bring things to light. "Whatever I've gone through, I've gone through. But, ultimately, this particular arena of my life has been so absurd," Johnny Depp went on to add.
"What the people in Minamata dealt with? People who suffered with COVID? A lot of people lost their lives. But what I have been through? That's like getting scratched by a kitten. Comparatively," Johnny Depp revealed as he compared his position to people who have suffered more in his opinion.
But to the delight of his fans, Johnny Depp expressed that he will not stop acting in films.
"Actually, I look forward to the next few films I make to be my first films, in a way."
© 2022 Korea Portal, All rights reserved. Do not reproduce without permission.
Tags:
johnny depp
,
Johnny Depp news
,
Johnny Depp updates
,
Amber Heard
,
Amber Heard news
,
Amber Heard updates
,
hollywood
,
hollywood news
,
hollywood updates
,
Johnny Depp Hollywood
,
Hollywood Johnny Depp
,
Britain's The Sunday Times
,
Britain's The Sunday Times news
,
Britain's The Sunday Times updates
,
Britain's The Sunday Times Johnny Depp
,
Johnny Depp Britain's The Sunday Times
,
Depp