NYC Mayor: You Won't Be Able To Go To The Gym Without Proof Of Vaccination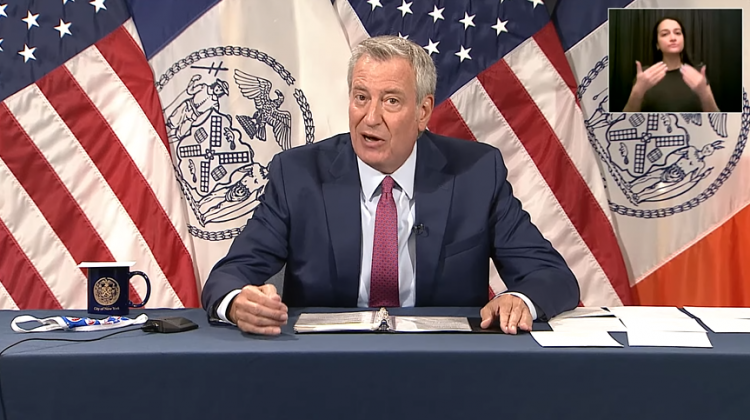 The United States is experiencing another spike in COVID-19 infection after the newest delta variant of the virus has accounted for more than 80% of the cases in the country.
To combat the newest surge in COVID-19 cases, the government is working on implementing more stringent policies to contain the newest strain of the virus. In particular, New York City Mayor Bill de Blasio announced the city's newest policy on August 3.
According to the New York City mayor, the city will be implementing the program called "Key To NYC Pass" to further strengthen the campaign for vaccination against the coronavirus. NYC's newest mandate will require proof of vaccination from everyone who will be taking part in indoor activities within the city.
This means that in order to partake in various indoor activities such as exercising in gyms, eating in restaurants, and even attending events you need to have at least a dose of vaccine against COVID-19. Accordingly, workers of such industries are also required to be vaccinated.
"If you're unvaccinated, unfortunately, you will not be able to participate in many things," Mayor Bill de Blasio stated.
Furthermore, the New York City Mayor iterated the importance of getting vaccinated in the ongoing fight against the coronavirus.
"By fighting the delta variant we will continue our recovery, and we will ultimately beat COVID," the New York City mayor said.
New York City's new policy is scheduled to be launched in August while implementation will start in September. More details about the "Key To NYC Pass" are said to be released in the upcoming weeks.
On the other hand, Mayor Bill de Blasio also shared in his recent press conference that New York City's recovery is underway thanks to the "biggest vaccination effort" in the city's history. The mayor reported that since the launching of the "Get your vax, get your money" campaign, more than 11,000 New Yorkers have received their vaccines together with their $100 dollar incentives.
So far, over 10 million vaccine doses have been administered in the city. Stay tuned for more updates.
© 2023 Korea Portal, All rights reserved. Do not reproduce without permission.