Song Joong Ki Confirmed To Have Shin Hyun Been As A Co-Star In Upcoming Drama!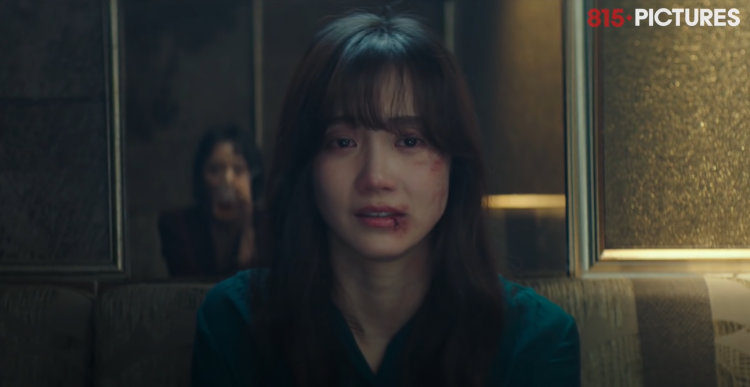 Song Joong Ki just found his leading lady in Shin Hyun Been after multiple rumors!
The upcoming drama "Chaebol Family's Youngest Son," stars Song Joong Ki and Shin Hyun Been and it is a fantasy K-drama regarding a chaebol family's secretary who is reincarnated as the youngest son of the family.
Notably, Song Joong Ki has been cast as Yoon Hyun Woo, who dies soon after being framed by the Sunyang Group family, the chaebol family. Song Joong Ki's character is soon reborn as the family's youngest son, Jin Do Joon, and he is out for revenge.
Song Joong Ki's co-star, Shin Hyun Been, has been cast as the prosecutor Seo Min Young of the anti-corruption department. The two will surely be able to play their roles to the highest extent as both actors are known in the industry already.
Adding to this, Lee Sung Min has been cast as the character Jin Yang Chul, who is the head of Sunyang Group. To add to the amazing cast, Tiffany has been reportedly reviewing an offer for the upcoming drama.
At present, Shin Hyun Been is starring in tvN's show "Hospital Playlist 2" and is also working on JTBC's "A Person Like You," which is a drama with Go Hyun Jung that is going to be released within this year.
Moreover, "Chaebol Family's Youngest Son" is going to be written by Kim Tae Hee, who is known for "Sungkyunkwan Scandal" and "A Beautiful Mind." The drama is going to be directed by Jung Dae Yoon known for "She Was Pretty" and "W."
JTBC's "Chaebol Family's Youngest Son" is scheduled to start broadcasting next year in 2022!
Congratulations to Shin Hyun Been for her role in JTBC's "Chaebol Family's Youngest Son" alongside Song Joong Ki!
Stay tuned for more details regarding JTBC's "Chaebol Family's Youngest Son."
© 2023 Korea Portal, All rights reserved. Do not reproduce without permission.
Tags:
kwave
,
kwave news
,
kwave updates
,
Kdrama
,
kdrama news
,
kdrama updates
,
Song Joong Ki
,
Song Joong Ki news
,
song joong ki updates
,
Song Joong Ki Chaebol Family's Youngest Son
,
Chaebol Family's Youngest Son Song Joong Ki
,
Chaebol Family's Youngest Son
,
JTBC Chaebol Family's Youngest Son
,
Chaebol Family's Youngest Son JTBC
,
JTBC
,
JTBC News
,
JTBC Updates
,
JTBC shows
,
JTBC drama
,
Song Joong Ki and Shin Hyun Been
,
Shin Hyun Been and Song Joong Ki
,
Shin Hyun Been news
,
Shin Hyun Been
,
Shin Hyun Been updates
,
Lee Sung Min
,
Lee Sung Min news
,
Lee Sung Min updates
,
Tiffany
,
Tiffany Young
,
SNSD Tiffany Young
,
Girls' Generation Tiffany Young
,
Girls' Generation Tiffany
,
Tiffany news
,
Tiffany updates
,
Tiffany Young news
,
Tiffany Young updates
,
Kim Tae Hee
,
Jung Dae Yoon