Attention: Meet The Newest F4!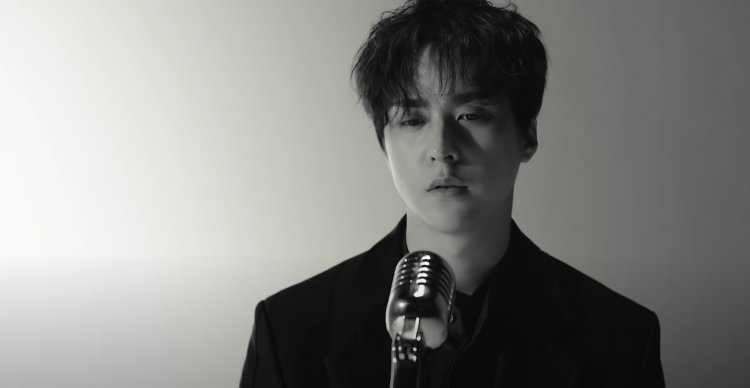 The "F4" has been an iconic group, well, for drama fans out there. It started with the 2001 Taiwanese drama "Meteor Garden" where Jerry Yan, Vanness Wu, Ken Chu, and Vic Chou starred in.
"F4" or "Flower Four" has since then had various versions including the Korean version from "Boys Over Flowers" as well as the 2018 Netflix remake of "Meteor Garden" starring a new generation of the iconic group.
Now, we have a new F4. But it is not like what you are probably thinking right now.
Dingo Music is preparing to release a new web drama entitled "The Guys I Want to Catch" where a new F4 will be introduced. However, the "F" in doesn't stand for "Flower" but rather for "Failure" as all the members of the group are police trainees who failed their exams. Well, are you ready to meet the newest "F4"? Here you go.
Leading the "F4" is Highlight's Son Dongwoon who, like the other remaining three, will act using his real name. Son Dongwoon's character's greatest desire was to become a full-fledged policeman. However, his irritable bowel syndrome always takes the best out of him during the exam.
PENTAGON's Wooseok will play the role of a guy who enters the force because of love.
Meanwhile, Teen Top's Niel is a rich guy who decided to enter the police force just because it would be a better option than being unemployed. Although he is intelligent, Niel keeps on failing the exam because he is always anxious.
Completing the new F4 is VICTON's Sejun whose character comes from a poor background and is the eldest son of four siblings.
"The Guys I Want to Catch" will be produced by Dingo Music with the help of U+ Idol Live. According to reports, filming for "The Guys I Want to Catch" will start filming this July and is set to premiere in August.
Are you excited to watch the new F4? Stay tuned for more updates!
© 2023 Korea Portal, All rights reserved. Do not reproduce without permission.