Girls' Generation Member Taeyeon To Guest In 'MMTG'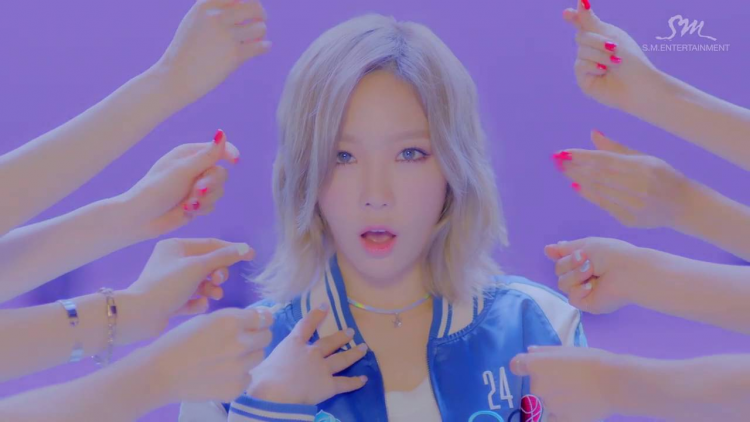 In the latest report, it was revealed that the next feature guest for the SBS web show "MMTG" is none other than Kim Taeyeon, a member of the popular K-pop girl group, Girls' Generation. "Here's the next news. This person is finally coming. Taeyeon, who stands out as a national soloist from a national group, is coming." host MC Jaejae said, confirming her guest appearance.
Taeyeon's record label, SM Entertainment also confirmed that she will have a comeback that will happen sometime in mid-July this year. Her recent album titled "What Do I Call You" was released 8 months ago and is her 4th mini-album released as a solo artist.
Kim Taeyeon became a member of the Girls Generation in 2007, which is considered as one of the longest active K-pop girl groups to date. She is also associated with SM Entertainment's other projects such as "SM the Ballad," "Girls' Generation-TTS", and "Girls' Generation-Oh!GG."
2015 was the year that she released her debut single "I". She released the single "Rain" in 2016 and it's the number one SM Station single at that time. She also released her single "Why" in the same year. In 2017, her first solo album "My Voice" was released which received positive responses and made it top Korean music charts upon its release. It is also 2017 where songs "Fine", "11:11", and "Make Me Love You" made it to the top-five music charts. She then released her debut single titled "Stay" in 2018 and it was also her debut song for the Japanese music market. An extended play of "Voice" and her album "Purpose" were both released in 2019. Two of the hit songs in this album were "Spark" and "Four Seasons."
While it's still not sure when her group Girls' Generation will have a comeback, many are definitely looking forward to Taeyeon's comeback and her upcoming guesting.
© 2023 Korea Portal, All rights reserved. Do not reproduce without permission.