'Demon Slayer-Mugen Train' Movie Now Available On Digital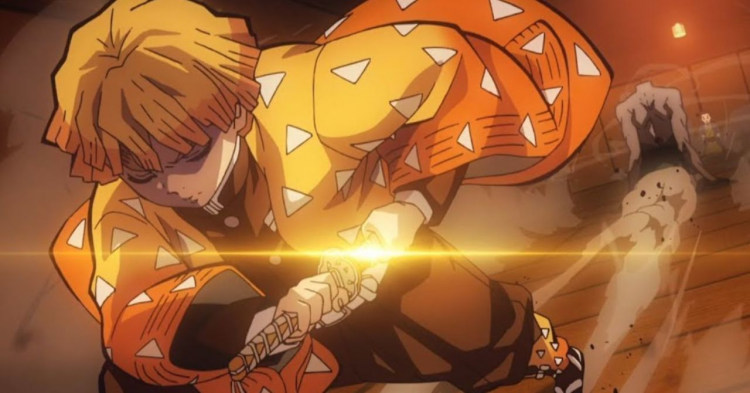 The official English website of the Demon Slayer anime announced this week that "Demon Slayer -Kimetsu no Yaiba- The Movie: Mugen Train" is now available on digital. Now you can enjoy one of the highest-grossing anime films in the comforts of your home or on the go. It will be distributed on Google Play, Microsoft Store, Vudu, PlayStation, Amazon, and Apple TV for digital release.
During its screening in theaters in the United States, it earned almost $42 Million since May 2021. The latest stats in the website Numbers revealed that it is currently the #1 film worldwide. This is the first time that a non-Hollywood or non-U.S. film achieved something this big. In Japan, "Mugen Train" has sold 28.87 million tickets earning 39.88 billion yen.
The first weekend screenings of the film are so far the highest opening weekend earnings ever for a foreign-language film in the United States. News sources reported that the film had earned USD $19,542,227 on its opening weekend alone. It also the third-ever high opening weekend in the country for an anime film.
It has also surpassed the gross earnings of Studio Ghibli's animated masterpiece, "Spirited Away," as the #1 highest-earning Japanese film of all time worldwide. "Spirited Away" earned 30.8 billion yen in the Japanese box office during its original run.
In "Demon Slayer the Movie: Mugen Train," movie, Tanjiro and the group have completed the rehabilitation training at the Butterfly Mansion, and they arrive on their next mission on the Mugen Train, where over 40 people have disappeared in a very short period of time. Tanjiro and Nezuko, along with Zenitsu and Inosuke, join one of the most powerful swordsmen within the Demon Slayer Corps, Flame Hashira Kyojuro Rengoku, to face the demon aboard the "Mugen Train" on track to despair.
A free screening for the film happened in London last May 24.
© 2023 Korea Portal, All rights reserved. Do not reproduce without permission.