Breaking News: South Korean Actress Jun Ji Hyun To Divorce Husband Due To Infidelity?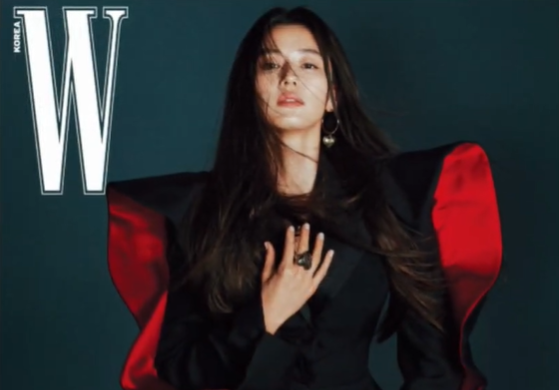 When South Korean celebrities get married, most netizens and fans think of a happily-ever-after ending where the bride and groom ride into the sunset. But for some cases, this is not the case.
Recent reports have suggested that South Korean actress, Jun Ji Hyun, and her husband, a banker named Choi Joon Hyuk, are supposedly going on the verge of a divorce and fans and netizens are caught in shock.
As per the YouTube Channel of one of South Korea's most influential political and entertainment outlets, Garo Sero Institute, Jun Ji Hyun and her husband are supposedly very close to having a divorce with one another.
However, the actress Jun Ji Hyun is currently refusing to have an official divorce as it might possibly destroy her personal commercial deals and contracts, more specifically with companies adding big penalty fees if their hired model gets negative press attention from scandals.
As per Garo Sero Institute's news stream on the 2nd of June, the outlet went on to report that Jun Ji Hyun's husband, Choi Joon Hyuk has already gone on to leave their house, and he has even noted that he will no longer live with Jun Ji Hyun.
Additionally, as per the outlet, Jun Ji Hyun and her husband have had the rumors of their divorce circulate for 6 months already. In the six months, the two were not able to fix their marriage.
A popular South Korean celebrity, Kim Young Ho, was able to share that there could possibly be another woman in the relationship. Thus, the cause for divorce might be Choi Joon Hyuk's infidelity to Jun Ji Hyun.
As per Kim Young Ho, "Jun Ji Hyun's thoughts at present are very complicated. I heard that she is even considering emigrating to another country. She wants to cover it up well. I also heard that there was a possibility of another woman, which is why she wants the divorce."
Culture Depot, Jun Ji Hyun's entertainment agency, has not yet released their comments on the allegation.
© 2022 Korea Portal, All rights reserved. Do not reproduce without permission.
Tags:
kwave
,
kwave news
,
kwave updates
,
Kdrama
,
kdrama news
,
kdrama updates
,
kmovie
,
kmovie news
,
kmovie updates
,
South Korean actors
,
South Korean actress
,
Jun Ji Hyun
,
Jun Ji Hyun news
,
Jun Ji Hyun updates
,
Jun Ji Hyun and her husband
,
Jun Ji Hyun divorce
,
Jun Ji Hyun amd Choi Joon Hyuk
,
Choi Joon Hyuk and Jun Ji Hyun
,
Choi Joon Hyuk
,
Choi Joon Hyuk news
,
Choi Joon Hyuk updates
,
Culture Depot
,
Culture Depot news
,
Culture Depot updates
,
Culture Depot artists
,
Culture Depot Jun Ji Hyun
,
Kim Young Ho
,
Garo Sero Institute