Top Music Executives Now In Talks In Regards To 'Filtering' Issue Of BTS' Stream Numbers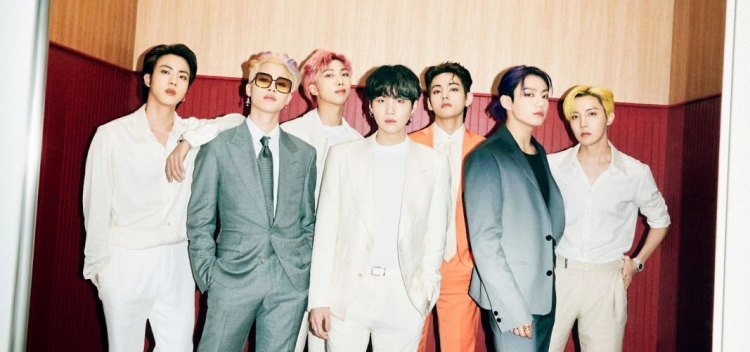 Recently, many of the ARMY have complained that popular streaming service Spotify has been filtering a huge percentage on its stream numbers. This reached the attention of some key people in the music industry.
It was reported that the Executive VP of Columbia Records is aware of this issue and is now having "high-level conversations" with top streaming platforms in regards to the issue of filtering. No other statements have been given.
BTS' latest song "Butter" is, as expected a massive hit since it was released a few weeks ago. However, the fans demanded answers from popular streaming platform Spotify as fans claim that the platform is filtering the number of streams.
ARMY's vocal posts on social media have caused the words "Investigate Spotify" and the hashtag #InvestigateSpotify to trend on Twitter. According to reports, "Butter" has an unfiltered global stream of 20.9 million and 11.042 million filtered global streams on the day of its release. If the numbers are combined and accurately recorded, "Butter" could be the most-stream song ever in the history of Spotify.
The new digital single, "Butter" was released on May 21, 2021, at 13:00 Korea Standard Time or 12 midnight Eastern Standard Time. HYBE reported previously that this single is sure to melt the hearts of ARMYs.
It was recently reported that the song is the first in Spotify Japan's history to have received more than 500,000 streams in a day. This is another record conquered for the Bangtan Boys.
"Butter" is at #1 in Spotify Japan. Second in the ranks is Yuri's song titled "Dry Flower" with 309,643 streams in the day, and third is BTS other big hit, "Dynamite" at 299,210 streams in one day.
Korea Portal will continue to monitor this news in regards to this issue. We will provide latest updates soon.
© 2023 Korea Portal, All rights reserved. Do not reproduce without permission.