Why Keeping Your Mask On Is Still The Best For You And For Everyone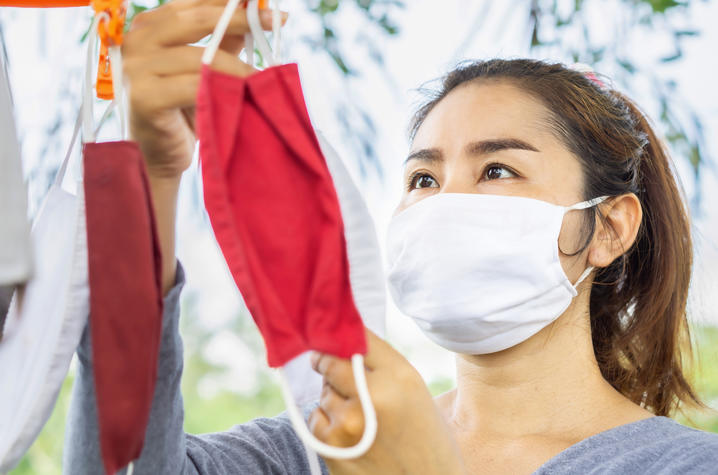 One of the primary news highlights of 2021 so far is the continuous massive roll-out of the COVID-19 vaccines all around the world. As more and more people line up to get their two dosages, there has been a steady decline of cases worldwide.
Nowadays, people have asked if it is really safe to take off your mask finally and just do what they have been doing before this pandemic hit. Unfortunately, we are still not out of the woods yet. It's still highly recommended to keep your masks on every time you go out of your home. It is still not safe.
Although there have been records of a steady decline of COVID-19 cases in various countries, some days, the cases data fluctuates or is not accurate. So it's not really 100% if the declines are constant.
So what can you do? Let's assume that you already have two shots of the COVID-19 vaccine. Don't forget that there are some people who haven't got it yet, so you still have to mask it up.
Although it sounds really basic, one of the basic masks that you should have would be the disposable 3-ply earloop face masks. If you want double the protection for your mouth and face, you have the option to attach another facemask just be sure. These disposable facemasks are the same ones used by medical professionals, so be confident that they will keep you protected while you're out on your supply runs.
If you are going out for the whole day and you need a better mask than the ordinary ones, then these KN95 facemasks are your best bet. Healthcare professionals also recommend them because they are made of fine quality material to keep you safe and protected while going through public places.
We hope that you and your loved ones keep safe. Always remember only to use high-quality face masks. The COVID-19 battle is not over yet. So keep masking up.
© 2021 Korea Portal, All rights reserved. Do not reproduce without permission.