Samsung Display Shows Off Panels Of The Future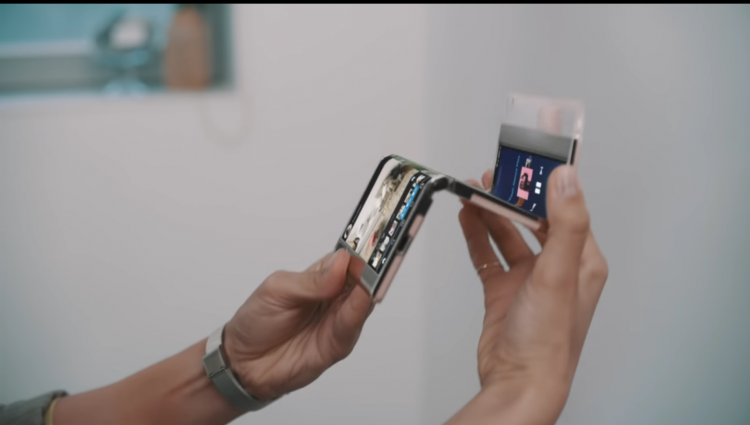 Samsung Display launched a new lineup of OLED panel options today. This gives us a hint as to the types of devices we might expect in the future from the manufacturer. In addition to an Under Display Camera screen, the latest options include considerably larger foldable screens.
As part of the Show Week 2021 showcase, the latest display panels were revealed. It's an online show in which Samsung is involved virtually, as you would imagine.
Samsung Display today unveiled a 17-inch foldable screen, which may be a hint that foldable Samsung tablets are on the way. When unfolded, it has the screen real estate of a smartphone, with a 4:3 aspect ratio. A tablet with this display screen would undoubtedly be much more powerful than anything currently available.
Instead of folds, Samsung demonstrated a horizontally extending Slidable OLED display. Related machines with slide-out and rollable displays have already been teased by TCL and LG as an indication of space's creativity. While none of these devices is yet to be released, China's Oppo has unveiled a working prototype in the form of its X 2021 rollable phone, which can convert between a 6.7-inch and a larger 7.4-inch screen.
Samsung revealed a 17-inch foldable screen at the case, hinting at the possibility of a folding Galaxy tablet in the near future. The monitor is bigger than Lenovo's ThinkPad X1 Fold foldable PC's 13.3-inch screen when unfolded, with a 4:3 aspect ratio.
Finally, Samsung showed off a prototype notebook with its under panel camera (UPC) monitor, which would make for edge-to-edge displays. The business had previously teased the technology on Chinese social media, claiming that UPCs would result in thinner, lighter laptops with narrower bezels. The under-screen camera technology is currently in use on ZTE's Axon 20 5G phone and is expected to make its way to Xiaomi phones this year.
If the reports are real, Samsung is showing no signs of slowing down as the rest of the industry joins in on foldables, including Apple.
Check out this video from Samsung to get a better idea of what future smart devices may look like!
© 2021 Korea Portal, All rights reserved. Do not reproduce without permission.