China Successfully Lands Spacecraft On Mars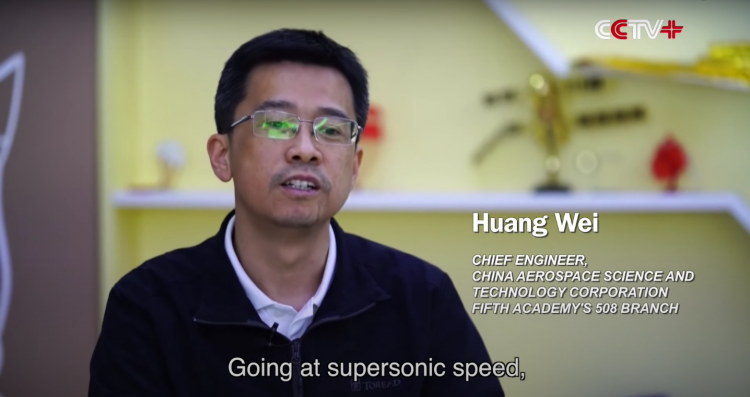 According to state news agency Xinhua, an unmanned Chinese spacecraft successfully landed on the surface of Mars on Saturday, making China the second space-faring country to do so after the United States.
The Tianwen-1 spacecraft landed on a large plain known as Utopia Planitia, "for the first time leaving a Chinese footprint on Mars," according to Xinhua.
At about 1AM local China time on Saturday, the spacecraft left its orbit. According to China Space News, the landing module detached from the orbiter three hours later and entered the Martian atmosphere.
The landing phase was described as nine minutes of fear, as the module decelerates and then descends slowly. Zhurong, a solar-powered rover, will now perform a tour of the landing site before leaving its platform to conduct inspections.
Zhurong has six scientific instruments, including a high-resolution topography telescope, and is named after an ancient Chinese god of fire. The rover will investigate the surface soil and atmosphere of the earth. Using a ground-penetrating radar, Zhurong can search for evidence of ancient life, like some subsurface water or ice.
Tianwen-1, or "Questions to Heaven," is China's first autonomous expedition to Mars, named after a Chinese poem written two thousand years ago. In 2011, a probe launched in collaboration with Russia failed to leave earth's orbit.
The five-tonne spacecraft was launched by the powerful Long March 5 rocket from the southern Chinese island of Hainan in July of last year. Tianwen-1 arrived on Mars in February after a more than a six-month journey, and has been in orbit since.
In its first mission to Mars, China will be the first country to orbit, land, and release a rover if Zhurong is successfully deployed. China is working on a large-scale space program. It is currently testing recycled spacecraft with plans to construct a manned lunar research station.
China, according to a Xinhua commentary released on Saturday, is not interested in competing for space leadership but rather in uncovering the mysteries of the cosmos and leading to humanity's peaceful use of space.
© 2021 Korea Portal, All rights reserved. Do not reproduce without permission.