South Korea Rolls Out Second Dose of AstraZeneca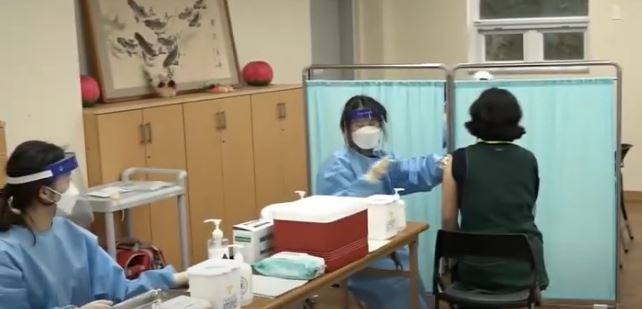 It's been 11 weeks since South Korea initially administered its mass vaccination drive. Today, the country rolls out its second dose of the AstraZeneca vaccine. The country is boosting its vaccination drive since late February. It aims to accomplish herd immunity by November.
Among those who will receive the second jab are nursing home residents and staff below 65 years old. Those who are under 30 years old and already received their first shot before the government's age restriction was executed due to blood clot concerns can decide if they still want to have a second dose or not.
About 926,000 people are qualified for the second jabs between May and June. Those who preferred to get their second dose later will retain their priority recipient status. Health officials encourage active participation. The rollout is anticipated to accelerate the recent retardation in South Korea's vaccine campaign.
Since the start of the vaccination drive on February 26, a total of 3,719,983 people, or 7.2% of South Korea's population, have obtained their first dose of the COVID-19 vaccine. AstraZeneca has been administered to 2.04 million people, while Pfizer was administered to 1.68 million people.
According to the Korea Disease Control and Prevention Agency (KDCA), nearly 8.95 million people between 60 and 74 years old will receive their second dose of the vaccine in the succeeding weeks.
On May 27, those aged between 65 and 74 will be inoculated with AstraZeneca. Those who are between 60 and 65 years old, on the other hand, will have theirs (same vaccine) starting June 7.
The increase in everyday infections is due to the country's slow vaccination drive because of inadequate supply. However, the arrival of more vaccines in the past few days will enable vaccination rollout once more. Yesterday (May 13), 835,000 doses of AstraZeneca vaccines have arrived, enough to vaccinate 417,500 people.
© 2023 Korea Portal, All rights reserved. Do not reproduce without permission.