H1GHR MUSIC Apologizes For Jay B's Controversial Instagram Live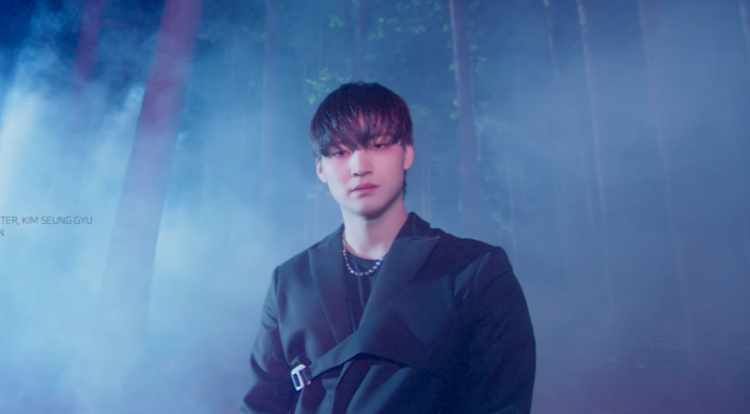 Not long after Jay B officially joined Jay Park's H!GHR Music, the GOT7 leader was embroiled in a controversy following his most recent Instagram live.
The controversy sparked after viewers of Jay B's May 13 Instagram live noticed some inappropriate photographs posted on his wall. The screengrabs of the controversial Instagram live quickly spread on various social media sites. Because of this, the GOT7 leader has received mixed reactions from fans and netizens.
Following the public's mixed reaction towards the issue, Jay B's current agency, H1GHR Music issued an official statement with regards to the issue at hand.
In their statement, H1GHR Music expressed their heartfelt apology towards fans who have been troubled by the controversy. The agency went on to explain why Jay B has explicit photos on his wall.
"It's already well-known among fans that Jay B holds individual photo exhibitions and takes pictures like that of professional photographers. Besides music, he expressed interest in art and photography and showed his talent in various fields of art," H1GHR Music explained.
In addition, H1GHR Music explained that the tone and mood of the photos inspire Jay B. Such photos were works of art by esteemed fashion photographers in the arts and entertainment industry. "'Jay B is inspired by the tone and mood of different photos, and the photos shown during his live stream are works of fashion photographers, who've also worked with famous Korean artists," H1GHR Music stated.
Despite this, Jay B and H1GHR Music extend their sincere apology to fans and the public for inadvertently exposing such explicit photos during a live stream where viewers are composed of various age groups.
The agency then promises fans that they will be working harder to repay the love and support given to their artist. Meanwhile, Jay B just dropped his first track under H1GHR Music. Check out Jay B's "Switch it Up" here.
© 2023 Korea Portal, All rights reserved. Do not reproduce without permission.