"Cow Dung Therapy" Not Recommended by Indian Doctors Over Health Reasons, Can Even Trigger Mucormycosis or "Black Fungus"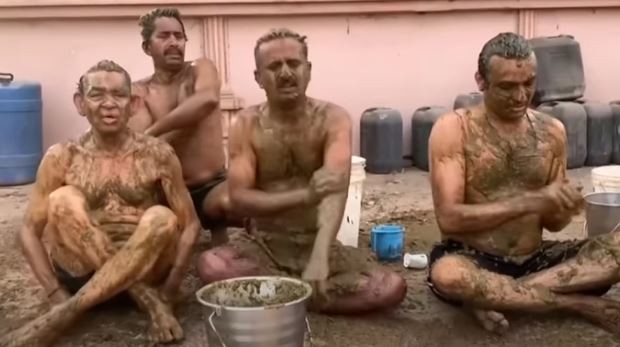 India has been overwhelmed with high figures of new Covid-19 cases including deaths. The country is short on vaccines and infected people need to get burned in the wide parking lot because crematoriums can no longer accommodate massive cremation. Because of this, several people turn to "cow dung therapy" for treatment, hoping they will be free from contracting the deadly disease.
However, doctors, not only in India but around the world, warned about the practice and belief that cow dung can ward off the COVID-19 virus, which is absolutely untrue. As a matter of fact, cow dung including the animal's urine has bacteria that can make people sick or worsen their illness. There's no specific evidence of its effectiveness, rather it will spread the disease or worse trigger another disease known as mucormycosis or "black fungus."
"There is no concrete scientific evidence that cow dung or urine work to boost immunity against COVID-19, it is based entirely on belief. There are also health risks involved in smearing or consuming these products - other diseases can spread from the animal to humans," said Indian Medical Association national president Dr. JA Jayalal.
Moreover, health experts are concerned due to the possibility of black fungus infection. Ahmedabad (Karnavati), is the largest city in Gujarat, reportedly has 10 to 12 daily new cases of mucormycosis. The Indian administration organizes an isolated facility to treat infected patients. Doctors said that diabetic people are most susceptible to this kind of infection.
Commons symptoms of black fungus include red watery eyes similar to conjunctivitis, throbbing headaches, swollen face, constant teeth and jaw pain, blood in vomit, clogged nose, and frequent running nose.
Hand hygiene, wearing of face masks, social distancing, and vaccination is the scientific remedies at the moment to help stop the transmission of the virus. However, people have been cultivating the idea that using the "cow dung therapy" and urine is similar to an experiment that spells severe consequences.
© 2022 Korea Portal, All rights reserved. Do not reproduce without permission.