NVIDIA Outs Entry Level Mobile Graphics With Ray Tracing Technology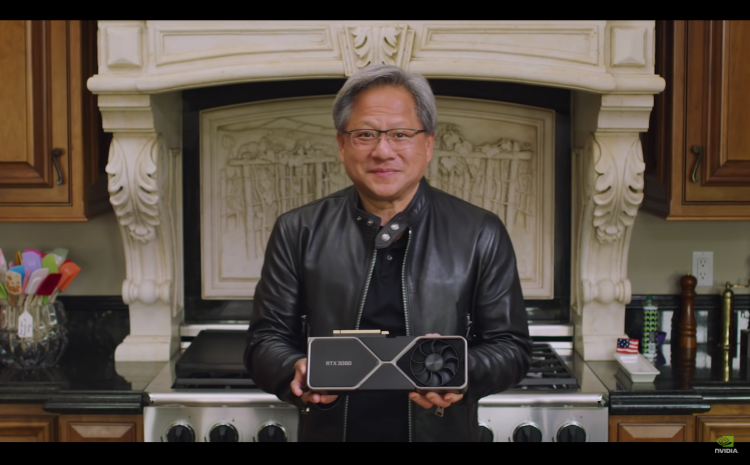 The GeForce RTX 3050 and 3050 Ti, which are expected to replace the GTX 1650 and 1650 Ti in laptop lineups, are the latest additions to Nvidia's mainstream entry-level graphics processor line. Given the current state of chip stocks, I'm not sure how many will eventually arrive at that price.
Nvidia and Intel have been releasing laptop graphics and processors in unison for the past couple of years. Intel also released the remaining 11th-gen, Tiger Lake-H higher-power mobile CPUs at the same time as the 3050 and 3050 Ti - the 35-watt models (H35) for slim gaming and artistic laptops were announced at CES back in January. Some might argue that the 3050 series should have been released back then as the entry-level solution to processors that did not draw much power.
It may make sense to combine a higher-powered CPU with a comparatively low-performing discrete GPU like the RTX 3050 in any of the latest Nvidia Studio laptops unveiled today, such as the RTX 3050-based Lenovo Legion 5i Pro. Image editing, for example, is still much more CPU intensive than GPU intensive, but this is increasingly improving as numerous and high-resolution displays become more common and more device operations use GPU acceleration.
As some of you might have known, the 3050 series were first seen during Samsung's launch of their Galaxy Book Odyssey unit. Information for the graphics cards were not clear at that time since they were not formally introduced to the public yet.
As of this writing, multiple companies have already announced their updated laptop lineup with Intel 11th generation Core processors paired with NVIDIA's RTX 3000 series graphics. Acer, HP, Asus and Lenovo are just some of the brands that have released information on their plans.
The new RTX 3050 series is set to be released this summer, starting at a base price of $799.
© 2021 Korea Portal, All rights reserved. Do not reproduce without permission.