Samsung Introduces PixCell For Smart Driving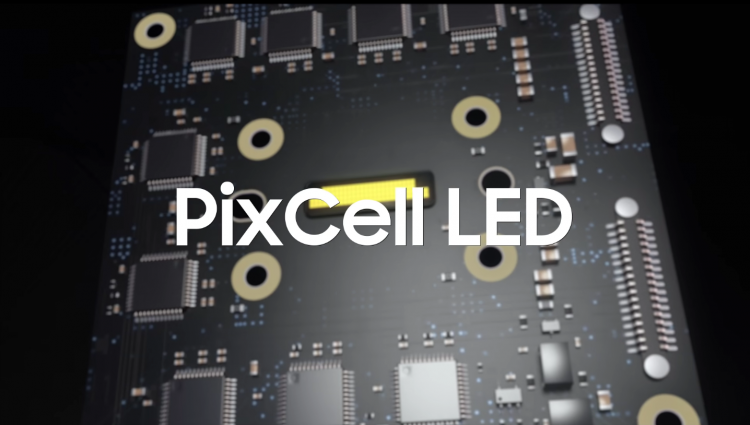 Samsung has announced its Adaptive Driving Beam (ADB) solution, the Pixcell.
PixCell LED uses cutting-edge semiconductor technologies to create silicon walls for each of the pixels, resulting in a higher contrast ratio that reduces glare from oncoming and preceding traffic.
PixCell LED headlamps will selectively illuminate or dim sections of the lane, assisting drivers in navigating difficult road conditions.
The PixCell LED from Samsung has 72 x 70mm dimensions, a 300:1 contrast ratio for every 1 cell on/8 cells off, a viewing angle of 116°, and a Light-emitting Surface of 15.375 x 2.735mm.
According to Samsung, the PixCell LED incorporates over 100 individually addressable light parts with silicon walls into a single LED chip, resulting in well-targeted, high-contrast illumination that improves driver vision in the dark, rain, or fog.
The LES on PixCell LED is 1/16 the size of a conventional LES, resulting in a major reduction in optic device length.
Because of its small scale, it can be used to make slimmer, smaller, and more energy-efficient lamps for new and trendy automobiles.
PixCell LED seems to be based on technology close to ISOCELL, or at the very least on principles used by Samsung's handheld camera division for many years. Samsung's Silicon Wall technology is used to build a stable wall structure between pixels in the current LED headlamp. Isolating each pixel enables more precise light modulation, which is the main goal of ADB.
This is a big deal for automakers who sell their vehicles in several countries in several continents. They won't have to waste too much time or money adapting their headlights for left or right and driving if they use PixCell LED.
Samsung announced last month that it had delivered enough PixCell LED modules to light over 300,000 electric vehicles.
With Samsung PixCell, cars in the future have the availability to use smart lighting solutions for their drivers to enjoy. To see more content, check out Samsung's video on PixCell.
© 2021 Korea Portal, All rights reserved. Do not reproduce without permission.