'The World of the Married' Star Han So Hee Denies Casting For Drama 'Island'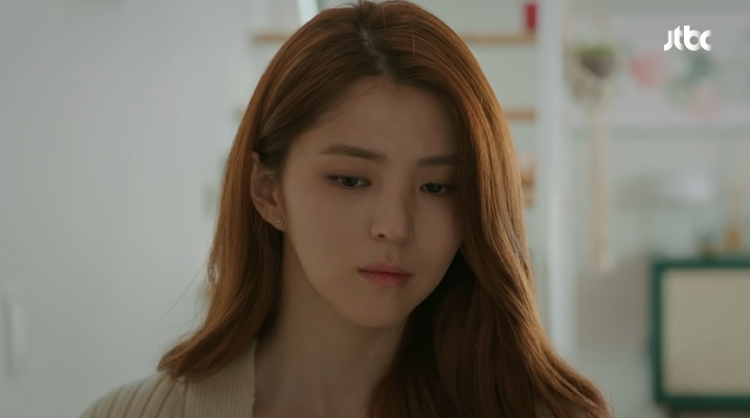 Just today, SPOTV News reported that "The World of the Married" actress Han So Hee has been cast as Seo Ye Ji's replacement for the upcoming drama "Island."
However, in a statement, a representative from Han So Hee's agency 9Ato Entertainment was quick to deny the rumors stating that the news about Han Soo Hee starring in the OCN drama "Island" is false and groundless.
Such a statement from the agency of Han So Hee was supported by representatives from OCN and Studio Dragon themselves. The production team behind the upcoming drama "Island" clarified that since Seo Ye Ji's withdrawal, the female lead for the drama has yet to be decided. Sources from the production company and network also reiterated that the initial report about Han Soo Hee's casting is false.
"The casting for the heroine of 'Island' has not been decided yet. That report is not true first of all," a representative from OCN and Studio Dragon said.
After the series of controversies involving Seo Ye Ji, the production team behind the upcoming OCN drama "Island" is being extremely careful in choosing the female lead to prevent future problems. Reports have stated that the "Island" production team is currently in talks with several actresses and is projecting to finalize the casting at the end of the month or early June.
In addition, reports stated that the production for the drama is expected to begin in summer while approximately $17.8 million has been invested for the fantasy drama.
Kim Nam Gil is confirmed to star in the drama as the male lead, Pan, who is an immortal monster hunter. On the other hand, ASTRO member and "True Beauty" star Cha Eun Woo is currently in discussion for a role in the drama. As of this writing, the broadcast schedule for the K-drama "Island" is yet to be announced.
"Island" will be a fantasy drama that will revolve around Won Mi Ho, who is an arrogant and selfish daughter of a chaebol. After making big trouble, she was sent to Jeju and got involved with goblins. The drama is based on a Naver webcomic of the same name that is written by Yoon In Wan and Illustrated by Yang Kyung Il.
© 2023 Korea Portal, All rights reserved. Do not reproduce without permission.