Italian Woman Gets Six Doses of Pfizer BioNTech COVID-19 Vaccine By Mistake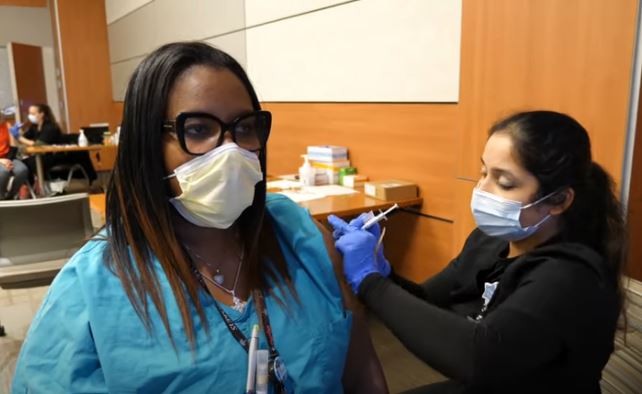 An Italian woman received her COVID-19 vaccine shot more than what she needs to have - by error. So, what happens when you get more than what you need?
It was reported that a nurse has mistakenly injected a 23-year-old woman with the entire content of the Pfizer BioNTech COVID-19 Vaccine vial, which is equivalent to six doses. She just realized her mistake after the jab was already administered.
The Italian woman, who is also a student, was kept under observation at Noa hospital in Tuscany. She's now in good condition after taking paracetamol and receiving fluids. Doctors will continue monitoring the patient's immune response to the huge dose of the Pfizer BioNTech COVID-19 Vaccine.
The patient was eligible to receive the vaccine before other people in her age group. It's because she's a hospital's psychology department intern.
Hospital spokeswoman Daniella Gianelli said, "She (nurse) saw five empty syringes and realized her mistake."
As Italy's national vaccination drive sets priority groups that every region is presumed to adhere to, regional health officials have some liberty to set their own timetable. This is according to their population and the doses available, which means eligibility differs from one part of the county to another.
Beginning April, the Italian government made it mandatory for all healthcare and pharmacy workers to get vaccinated to protect medical staff, patients, and susceptible people. Those who will refuse to get vaccinated will be assigned to roles where they can't have contact with patients.
Following months of troubles and delays, the country's inoculation campaign now appears to be accelerating. It recently hits its target of implementing 500,000 vaccines in a day. The seven-day average daily number of jabs given is now about 450,000 from 409,000 the week before, which the latest figures show.
Pfizer BioNTech COVID-19 Vaccine overdose has been reported earlier in Australia, Israel, Germany, and the United States.
© 2022 Korea Portal, All rights reserved. Do not reproduce without permission.