Dogecoin Value Drops As Elon Musk Goes Live on Saturday Night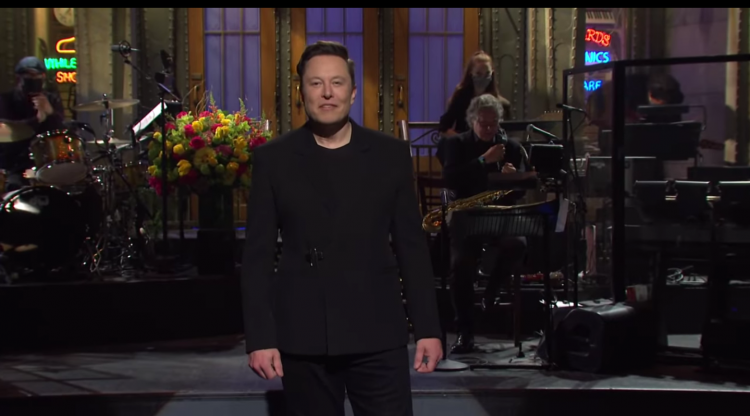 The cryptocurrency named after a meme dropped as much as 29 percent, reaching a low of $0.49. Elon Musk discussed dogecoin in his opening monologue on Saturday Night Live and its satirical news show "Weekend Update." Musk referred to himself as the "Dogefather" in a Q&A with hosts Michael Che and Colin Jost, saying that dogecoin was a "hustle." Musk mentioned a catchphrase common among dogecoin traders hoping to push the cryptocurrency's value to one dollar, "To the moon."
During the "Weekend Update" skit, the price of dogecoin started to rise. As of this date, it is worth 57 cents, down about 17% from when the show first aired.
Several Robinhood users complained that their crypto trading wasn't running after the wild sell-off. On Twitter, the company announced the outage. In less than an hour, normal operations have resumed.
The drop was not expected by financial analysts. In a note on May 4, Edward Moya, senior market analyst at Oanda, said that Musk would certainly have a drawing on cryptocurrencies that will potentially go viral for days and further inspire his army of followers to attempt to take dogecoin to the moon.
During the broadcast, dogecoin supporters flocked to Twitter in droves, and live streams on YouTube were dedicated to both viewing SNL and tracking dogecoin's movements at the same time.
"Saturday Night Live" is NBC's Emmy Award-winning late-night comedy show providing satire, laughter, and twists. It is currently on its 46th season. "SNL" has launched the careers of many of the finest comedy stars of their generation since its inception in 1975. "Saturday Night Live" was ranked seventh on Entertainment Weekly's list of the Top 100 Entertainers of the Past Fifty Years at the end of the century.
Elon Musk is the president, CEO, CTO, and chief designer of SpaceX; Tesla, Inc.'s CEO and product architect; The Boring Company's founder; Neuralink's and OpenAI's co-founder. Musk is a billionaire and one of the world's wealthiest individuals.
© 2021 Korea Portal, All rights reserved. Do not reproduce without permission.