Britain to Be COVID-Free By August According to Resigning UK Vaccine Task Force Chief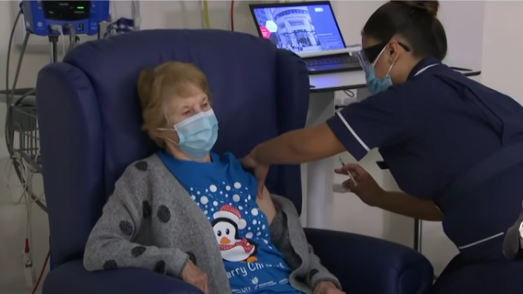 By August, Britain is going to be COVID-free, says the resigning UK vaccine task force chief, Clive Dix.
COVID-19 cases in the United Kingdom stay less than 3,000 a day as the country constantly implements its successful inoculation rollout. The government doesn't stop looking at which jab will provide the best booster shot for susceptible people this year.
UK vaccine task force chief Clive Dix said, "Sometime in August, we will have no circulating virus in the UK. All the variants that are known; I think we'll be safe against over the coming winter."
He added that the Britain population had been possibly protected from the deadly virus in three months.
The recommendation comes as British officials say, citizens below 40 years of age will be provided a substitute to the AstraZeneca vaccine in the middle of health concerns regarding blood clots caused by the vaccine in rare instances. The Joint Committee on Vaccination and Immunisation (JCVI) said the recommendation allowed low levels of COVID-19 infections in Britain and the availability of Pfizer and Moderna vaccines.
Based on government statistics, more than 35 million people have received their first dose of the jab, and that about 16.7 million people are completely inoculated. The public, as well as the experts, anticipate that if cases stay low as the country gradually diminishes the lockdown restrictions, a summer holiday abroad might be permitted.
This week, the UK government announced a list of 12 countries and territories included in their "green list" for quarantine travel from May 17. These countries include Australia, Singapore, the Faroe Islands, Gibraltar, the Falklands, Portugal, Brunei, Iceland, New Zealand, and Israel.
Thinking about the future, Dix expected that the UK's vaccination rollout has been effective. This could make a booster shot program be pushed back to early 2022.
© 2021 Korea Portal, All rights reserved. Do not reproduce without permission.