India Surpasses 20 Million COVID-19 Cases After US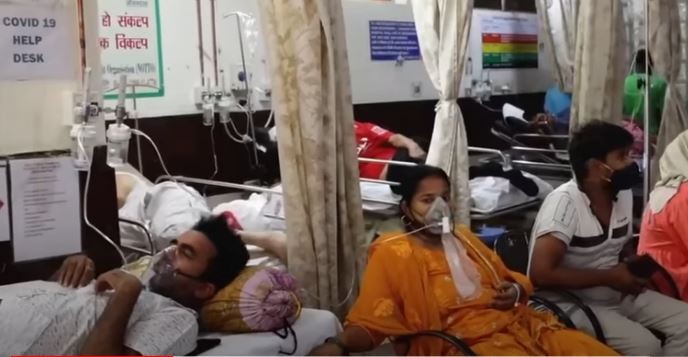 India is now the second nation to exceed the dreadful critical point for COVID-19 cases following the United States.
On Tuesday, India's tally of the Coronavirus infection soared to 20 million. This made opposition leader Rahul Gandhi call for a nationwide lockdown. Due to the upsurge in the fresh cases, the nation now comes second with the most number of active cases in the world, following the US.
"The only way to stop the spread of Corona now is a full lockdown... GOI's inaction is killing many innocent people," Congress party MP Gandhi said on Twitter.
India is experiencing a second wave of infections, which is considered the world's largest sweep in Coronavirus infections. It just took four months for 10 million cases to manifest, versus over ten months for its first 10 million.
On the same day, the nation reported 357,229 new cases for the last 24 hours. The death toll, on the other hand, jumped to 3,449. According to medical experts, the actual numbers could be five to 10-fold higher than previously reported.
The upswing in the Indian variant cases has overwhelmed the health system. It has also exhausted medical oxygen supplies, which is crucial for the infected's survival. Many infected patients were not able to get medical attention and just die in ambulances and parking areas outside hospitals.
Meanwhile, it's not only India that has been seen with quite a large number of new COVID-19 infection cases. Southeast Asian nations, including Laos, Thailand, and Vietnam, have seen an upsurge in its new active cases of the Coronavirus in the last few weeks. The numbers inflated over 200 times in a month.
The resurgence in the abovementioned SEA countries intensifies the exigency of delivering vaccine supplies to less fortunate, less influential nations and forestalling a never-ending pandemic. Bhutan, Cambodia, Fiji, and Trinidad and Tobago, and Suriname are making their way to the list with reports of having a high triple-digit pace.
© 2021 Korea Portal, All rights reserved. Do not reproduce without permission.