Latin America Records High COVID-19 Fatalities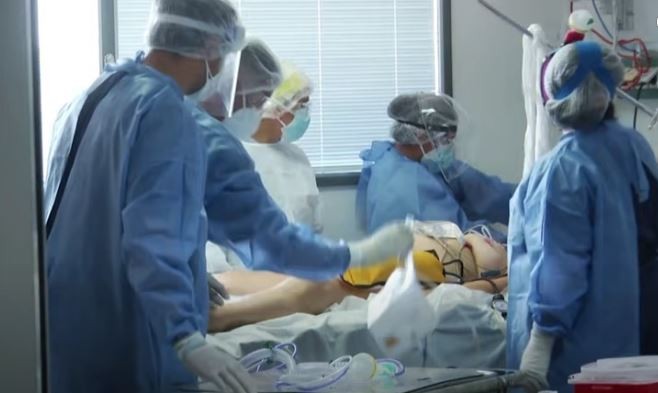 Latin America constitutes the world's COVID-19 fatalities by 25%. Hospitals all over the country are battling a new burnout because of the sweeping COVID-19 infections.
People seeking treatment at hospitals are at their highest in Costa Rica. Guatemala's hospitals are already overflowing with patients, while several chief Colombian cities no longer have vacancies.
As the Coronavirus afflicts people globally, one in every four fatalities in the world was in South America. Just last week, 1.4 million new cases were confirmed in the region, not to mention the 36,000 people who died because of the virus.
Countries with the highest infection include Argentina, Bolivia, Ecuador, Peru, and Uruguay. These regions are in new dissemination peaks, extreme increase in infection, as well as flooded health service.
Ciro Ugarte said, "In Colombia, infections could soon reach the record levels of January, and ICUs and hospitals are reaching their limit in Bogotá and Medellín." Ugarte is the director of Sanitary Emergencies of the Pan American Health Organization (PAHO).
According to the World Health Organization (WHO), there are more than 150 million confirmed cases and 3.1 million death all over the world. Regardless of forcing retardations in daily contagions in Europe and North America, these persist in being the regions most affected by the pandemic. The United States has reported over 61 million cases, Europe, on the other hand, has reached 51 million infections.
Latin America has 28.5 million cases and 910,000 confirmed deaths. The US remains the worst impacted country in the world, with 32.2 million cases and over 575,000 fatalities. India follows with 18.7 million cases and 208,000 deaths. Next is Brazil, as the most affected country in South America, with 14.6 million cases and 403,000 fatalities.
Brazilian President Jair Bolsonaro faces a government investigation regarding how he handles the pandemic. Last week, over 317 million vaccine jabs were administered throughout 49 countries and region's territories.
© 2021 Korea Portal, All rights reserved. Do not reproduce without permission.