K-Dramas You Should Watch Out For This May 2021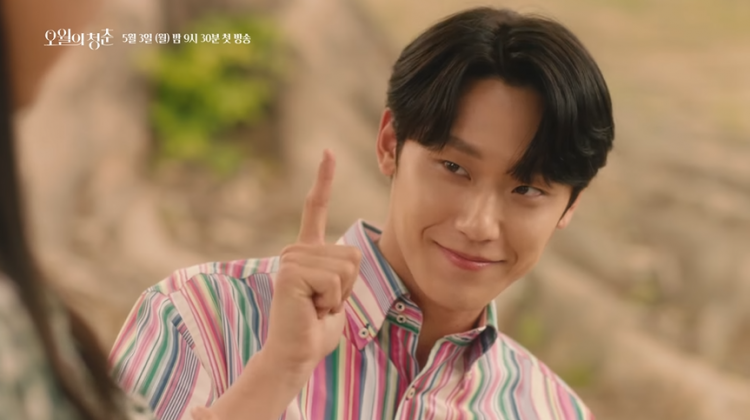 It's May, and spring is coming to an end. However, we have prepared a list of three exciting Korean dramas that will be premiering this first week of the month. Are you ready to add some titles to your K-Drama binge-watch checklist? Let's begin!
#1 "Youth of May"
Starring Lee Do Hyun and Go Min Si, "Youth of May" is a romance drama that just premiered on May 3rd. The drama is set in May 1980 in South Korea, which is a significant time in the country's history due to the Gwangju Uprising. Lee Do Hyun's Hee Tae and Go Min Si's Myung Hee will fall in love but is it fate? "Youth of May" takes over the 9:30 PM KST time slot of "River Where The Moon Rises" every Monday and Tuesday in KBS2. It is directed by Song Min Yeop and written by Lee Kang.
#2 "Imitation"
K-drama fans are blessed with another live adaptation of hit webtoon; this time, it's "Imitation." This webtoon-adaptation follows the story of three idol groups and a soloist. "Imitation" will star some of the hottest idol group members of today, including SF9's Hwiyoung, and Chani as well as ATEEZ's Jongho, Yunho, Seonghwa, and San. They will also be joined by actress Jung Ji So, former I.O.I and Pristin member Lim Nayoung, and soloist Minseo. Former T-Ara member, Jiyeon, will also be joining the cast as the solo artist LA LIMA. The drama will be premiering on May 7th and will air every Friday on KBS2.
#3 "Mine"
If you are not into romance or teen drama, and you prefer something serious, then "Mine" is the perfect K-drama for you! The storyline of "Mine" will follow the lives of strong and ambitious women who will overcome the prejudice that society set for them. "Mine" will star two iconic actresses, Lee Bo Young and Kim Seo Hyung. The drama is directed by Lee Na Jeong and will air every 9:00 PM KST, Saturday and Sunday on tvN.
Are you excited about what May has to offer? Stay tuned for more awesome K-drama recommendations.
© 2023 Korea Portal, All rights reserved. Do not reproduce without permission.