'Minari' Exceeds 1 Million Viewers in SoKor After Youn Yuh Jung's Oscar Win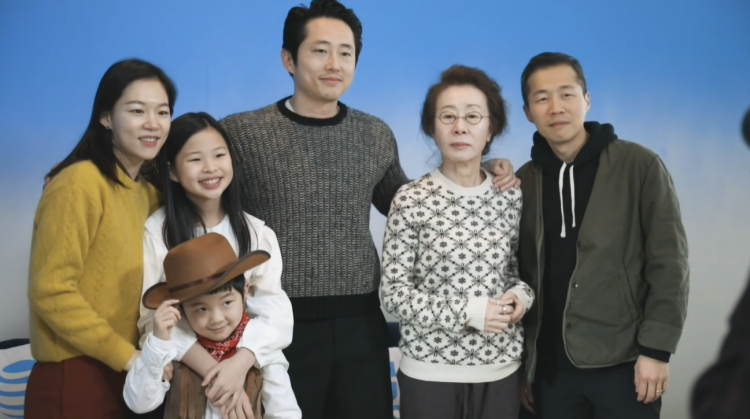 Sixty days since its release in South Korea, Lee Isaac Chung's "Minari" achieves another milestone.
On May 2nd, Sports Seoul reported that "Minari" recorded 1 million cumulative audiences and became the third film to do so in South Korea this year. Aside from Chung's "Minari," only two movies have achieved the milestone this year, Disney-Pixar's "Soul," and the Japanese animated film "Demon Slayer: Infinite Train."
Such an incredible achievement was expected after veteran actress Youn Yuh Jung historic Oscar win. During the 93rd Academy Awards, Youn Yuh Jung became the first-ever South Korean to win an Academy Award for acting. Youn Yuh Jung's historic Oscars win for "Best Actress in a Supporting Role," further boosted the popularity of the movie, which bumped it to the box office right next to Seo Ye Ji's "Recalled.
The movie "Minari" revolves around the story of a family of South Korean immigrants who moved to 1980s Arkansas and started a farm. "Best Actress in a Supporting Role" winner, Youn Yuh Jung, took the role of an atypical grandmother in the Oscar-nominated film.
On the other hand, despite her historic Oscar win, however, actress Youn Yuh Jung revealed that she does not "admire" Hollywood. In addition, the South Korean actress spilled the main reason why she accepts some project offers from America during an interview on a US television show. The 73-year-old actress explained that she accepts projects from the States as it gives her the opportunity to see her son.
"When some project comes from America, people in Korea think I admire Hollywood. No, I don't admire Hollywood. The reason I keep coming is because if I come to the States and work, maybe I'm able to see my son one more time. That's from the bottom of my heart," Youn Yuh Jung said.
© 2023 Korea Portal, All rights reserved. Do not reproduce without permission.