Slow Data Connection And Poor Signal? Here's How to Solve It!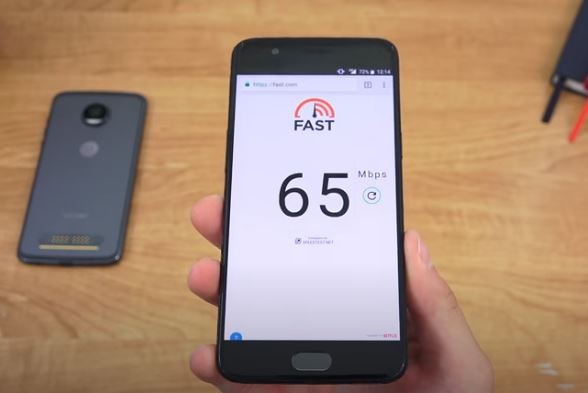 A phone with a slow data connection along with a poor signal is really frustrating. These fool-proof techniques will make you love your phone again as if you just bought it today.
It's a big irony when you need a fast connection and a strong signal, but the circumstance won't let you have it. Maybe you're thinking of just throwing your phone away. But before you do that, why not try these simple techniques to make your phone's slow data connection and poor signal much better.
Switch Your Phone's Airplane Mode On/Off
Switching your phone's connection is the fastest and easiest method to try and fix your signal concerns. For Android phones, just swipe down from the top of your screen and check the "Quick Settings" panel. Tap on the "Airplane" icon and wait for your phone to totally deactivate from its Wi-Fi and cellular connections. Note that it would take a couple of seconds before you switch off the "Airplane Mode" icon.
If you are an iPhone user, you need to open the "Control Center" and tap the "Airplane Mode" icon. You'll know that it has been enabled if you see an orange color. Wait for at least a minute before turning it off.
Rebooting Your Phone
Your phone is like a small computer and needs to reboot sometimes to fix a few issues. If you are an Android user, you need to hold in the power button and wait for the menu screen to show up, and choose "Restart." Another way to reboot your Android phone is to hold in both the power button and volume down key at the same time. In case our Android phone doesn't have an option to reboot, just hold in the power button. Wait until the screen becomes black and then resumes.
If you're an iPhone user, just hold in the "Sleep/ Wake" button until the power slider appears and drag it to the right. When the device turns off, press and hold the "Sleep/Wake" button until the "Apple" logo appears.
Dislodging Your SIM Card
Dislodging and placing back your sim card while your phone is turned on is another way to make slow data connection faster and poor signal much better. This technique is applicable to all kinds of SIM cards. For those using an eSIM card, rebooting your phone is your only option.
Using Cellphone Signal Booster
If the abovementioned techniques didn't work, maybe it's time for you to use a cellphone signal booster. It obtains the same cellular signal your internet provider uses. Your carrier just boosts it sufficiently enough to provide good coverage in a room or the whole house. The only drawback is the price itself.
© 2023 Korea Portal, All rights reserved. Do not reproduce without permission.