NCT Winwin Spotted Smoking By Chinese Media Once Again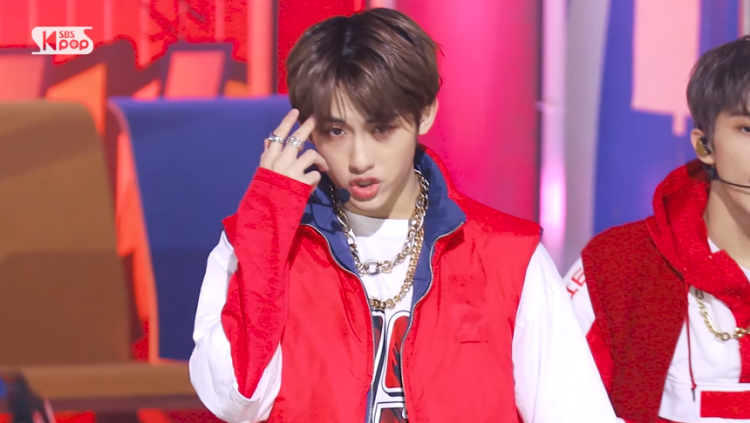 Last week, it was reported by various Chinese media that NCT and WayV member Winwin was caught on camera while smoking with two alleged female friends.
According to reports that surfaced on April 16th, Winwin went out with some of his friends in school for dinner late at night. After eating, Winwin and two of his female friends went to a virtual reality gaming center. Later, Chinese media spotted Winwin smoking by the roadside on their way home. A video of Winwin's late-night outing was shared by a user named @chiguajimei on Twitter.
Today, the 23-year-old idol was yet again spotted by Chinese media out on a group gathering with some of his friends. Reports stated that Winwin and his friends gathered at a restaurant where they ate together. After their meal, the SM Entertainment artist went to an escape room experience together with two of his female friends and one male friend. Since it was late, the two girls were sent home first in a vehicle, but Winwin stayed behind and was captured smoking on the corner of the street while looking at his phone. The idol then headed home in another vehicle after he finished smoking.
Such a report has gained mixed reactions from fans. There are fans who are concerned about his health and are hoping for Winwin to stop smoking. Meanwhile, there are others who were a bit disappointed as this was the second time that Winwin was caught smoking in just a month. Others just brushed off the reports saying that there's nothing illegal with smoking, especially that Winwin is of legal age. However, they are still worried about his image.
On the other hand, some fans are slamming Chinese media for not respecting Winwin's privacy and describes such action as "sasaeng-like."
What do you think about NCT Winwin's smoking? Let us know your thoughts!
© 2023 Korea Portal, All rights reserved. Do not reproduce without permission.