The Fairest Of Them All: Fans Choose K-Pop's Visual Queens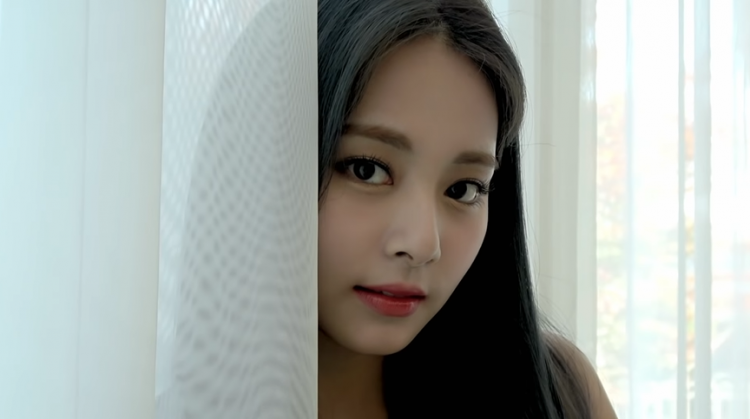 There's no denying that the Korean pop industry is full of gorgeous and talented individuals. Each idol possesses unique qualities that fans admire them for. In this article, we have compiled a list of the 10 visual queens of K-Pop, according to fans.
#10 Winter from aespa
Winter just debuted with aespa last November 2020, but the 20-year-old idol from SM Entertainment has wowed the entire K-Pop community with her astounding visuals. Many have pointed out that aespa's Winter looks like Girls Generation Taeyeon. What do you think of their similarities?
#9 Yiren from EVERGLOW
EVERGLOW shocked the K-Pop world with their addicting debut title track, "Bon Bon Chocolat." Probably one of the most eye-catching members was Yiren, who is dubbed as the official visual, center, and maknae of the Yuehua Entertainment girl group.
#8 Irene from Red Velvet
Of course, this list will be incomplete without the original visual herself. Since her debut, Irene has made everyone's jaw drop for her goddess visuals. No other explanations; Irene is the original visual.
#7 Jiyeon from T-Ara
Jiyeon left MBK Entertainment in 2018 to pursue her solo career. Despite this, the singer herself clarified that T-Ara has not disbanded. Prior to her debut in 2009, she was dubbed as the "Little Kim Tae" for her stunning resemblance to the popular actress. Since her official debut with T-Ara, Jiyeon has become one of the most recognizable and admired faces in the industry.
#6 Jennie from BLACKPINK
BLACKPINK Jennie is the "It Girl" of today's K-Pop. She's a trendsetter that represents various fashion and beauty brands. Her visuals are both cute and chic, allowing her to pull off many styles. She's both adorable and badass, and we can't take our eyes off her whenever she's performing or even just doing nothing.
#5 Rosé from BLACKPINK
Rosé is the second BLACKPINK member to be included in this list. The 24-year-old singer is praised not just for her distinct voice but also for her astounding visuals. She just finished her solo debut and has become one of the most successful soloists in K-Pop. She got it all!
#4 Tzuyu from TWICE
Even prior to her debut with TWICE, Tzuyu has caught the eyes of many for her ethereal beauty. She was even dubbed as the "Most Beautiful Woman" in 2019 by TC Candler. Aside from her breathtaking visuals, Tzuyu is a talented singer and dancer that inspires her fans with her continued effort in holming her craft!
#3 Nancy from MOMOLAND
Almost everyone danced with "BBoom BBoom" when it became a viral hit in 2018. However, aside from the addicting track, one member, in particular, was noticed for her gorgeous visuals, and that's Nancy. She is MOMOLAND's center, visual, lead dancer, and lead vocalist. Talent and beauty, Nancy has it all.
#2 Lisa from BLACKPINK
Dubbed as the Thai Goddess, Lisa is one of, if not, the hottest K-Pop idol of today. She is the most followed idol on Instagram and has become the face of brands around the globe. Lisa is a global superstar and is regarded as one of the best dancers in the industry!
#1 Jisoo from BLACKPINK
Topping the list is no other than BLACKPINK's visual herself, Jisoo. Even prior to her official debut with BLACKPINK, Jisoo is highly praised for her stunning visuals. In fact, many plastic surgeons named Jisoo as one of the idols that have the face with "perfect harmony between Eastern and Western standards of beauty."
What do you think of this list? Let us know!
© 2023 Korea Portal, All rights reserved. Do not reproduce without permission.