Fit For A Queen: Rosé Becomes Global Ambassador For A Luxury Jewelry Brand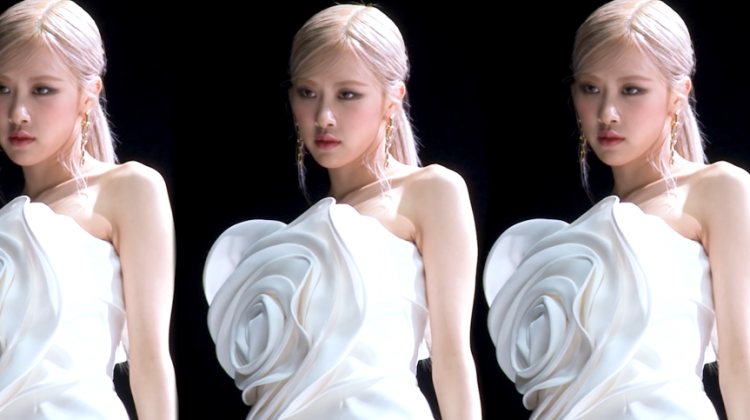 BLACKPINK member Rosé just had her successful solo debut with "On The Ground" and "Gone" last March. Today, the BLACKPINK member becomes the newest global ambassador of American luxury jewelry brand Tiffany & Co.
"Rosé a member of the global girl group BLACKPINK and a solo artist who represents K-pop, was chosen as a new global ambassador for the brand," Tiffany & Co. announced. The BLACKPINK member will be the face of Tiffany & Co.'s "HardWear" digital campaign. With this newest milestone, she will be among Hollywood A-listers Elle Fanning, Lupita Nyong'o, and many others who are also representing the luxury jewelry brand.
The "Lovesick Girls" singer also shared the great news on her Instagram page, saying that being part of the Tiffany & Co. family is a dream come true.
"I am so excited to finally announce to you that I have officially joined the @tiffanyandco family with their stunning hardware line. Growing up, @tiffanyandco was always such an iconic jewelry brand and I'm so proud of myself to be working with them. This is a dream come true. #TiffanyxROSÉ," Rosé wrote.
In an interview with Vogue, Rosé shared that she has worn Tiffany jewelry since she was in high school. The "Gone" singer also expressed her gratitude to be chosen as the newest brand ambassador of Tiffany & Co.
"To be part of such an iconic brand that has been a part of my life for a long time makes it more special to me. I'm very honored and excited," Rosé told Vogue.
Aside from being the face of the brand's "HardWear" campaign, she will also become the facade of Tiffany & Co.'s Manhattan flagship store this May.
With this announcement, fans have nothing but praise and congratulations for the "On The Ground" singer, saying that she really fits the brand for her sophistication and luxurious image. Aside from being the newest face of Tiffany's, the 24-year-old singer is also the brand ambassador of luxury fashion brand Yves Saint-Laurent.
© 2023 Korea Portal, All rights reserved. Do not reproduce without permission.