Korean Street Foods To Try: Savor Your Tastebuds With These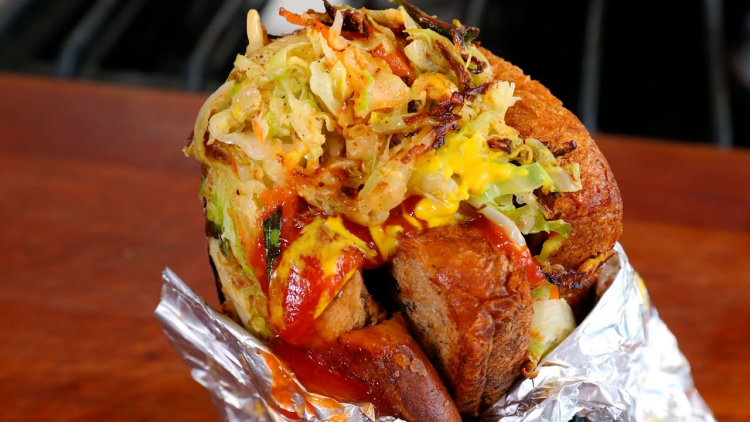 If you're traveling to Korea soon, one of the things that you should do is to try out the street food! You are to crave for more. This week, we will savor your tastebuds with our highly recommended Korean street food to try out.
Also, we understand that the pandemic might still hinder travel plans. But you can actually make these delicious Korean street foods at home! Here are our picks:
The Gilgeori-toast is a steamy hot, juicy, crispy, sweet, sour, and buttery toasted bread that is really irresistible inside out. This is also a popular snack eaten by students, especially in universities. If you're into omelets, then you would love this! You only need shredded cabbage, sliced onion, green onions, sliced carrot sticks, salt, egg, milk bread, unsalted butter, sugar, and ketchup. You can also add in some mustard if you like.
Gyeran-ppang or egg bread is also one affordable street food to try out when you're in Korea. They are steamy, hot, fluffy, and sweet little loaves of bread with a whole egg inside. This can be a quick breakfast, and you can pair this off with your favorite hot drink.
If you're interested in making your own Gyeran-ppang at home, all you need is unsalted butter, sugar, kosher salt, baking powder, vanilla extract, all-purpose flour, milk, cooking oil, and a stick of mozzarella cheese! Take note that the mozzarella is optional. But if you love to give this a cheesy twist, then you can.
The Gamja-hotdog is unique from all the corndog-related street food meals in other countries. It has cheese inside, but some versions use wiener with cheese inside. Some have tiny potato pieces that are all in the batter. It is a delicious fluffy dough on the inside and very crispy on the outside. Some even make the outer coating covered in crunchy French fries!
To make the batter at home, you only need lukewarm water, white or brown sugar, dry yeast, kosher salt, and all-purpose flour. For the hotdog and French fries, you only need uncured hot dogs, wooden chopsticks, peeled potato cut into small cubes, all-purpose wheat flour, bread crumbs, and vegetable oil. For the condiments, it's optional. You can mix yellow mustard, ketchup, and sugar.
© 2023 Korea Portal, All rights reserved. Do not reproduce without permission.