UFO Sightings: Pentagon Verifies Unidentified Flying Objects Hovering Above Near Warships [VIDEO]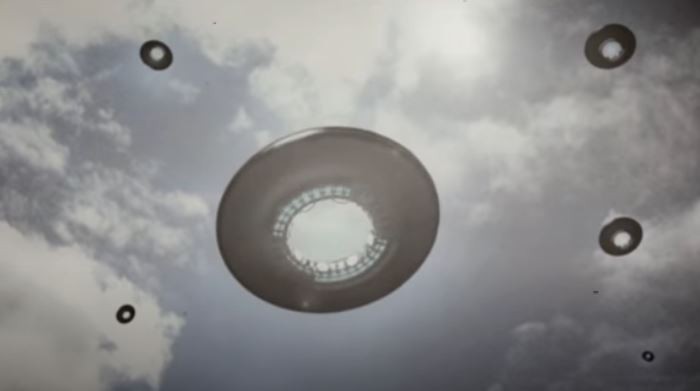 Earthlings may not be aware of it but UFOs are just lurking everywhere you least expect it. Pentagon verifies UFO sightings flying near warships and is currently investigating the incident.
The Unidentified Aerial Phenomena Task Force (UAPTF) is already acquiring pictures and footage of such incidents. It will serve as a component of an extensive report to the United States Congress in two month's time.
A few of these resources were achieved by investigative filmmaker Jeremy Corbell. On the same day, he published it online through his website, extraordinarybeliefs.com. He collaborated with prominent investigative journalist, George Knapp to confirm the genuineness of these materials including the information the task force provided.
A July 2019 footage showed a pyramid-shaped UFO drifting in the air 700 feet above the USS Russell far off San Diego, California. The incident was taken by Navy officers using a night vision device.
Others believe that these flying objects can be just drones or weather balloons. However, both the Navy and UAPTF have categorized them as "unknown" for the meantime. An unidentified flying object doesn't necessarily mean it's an extraterrestrial object already.
Corbell commented on his website that the pyramid-shaped UFO was first showcased in a confidential briefing on May 1st of last year. The private meeting is about UFO or UAP presence through the Office of Naval Intelligence. He likewise disclosed that part of the meeting emphasized the event between a spherical craft and the USS Omaha.
Pentagon spokesperson Susan Gough confirms that the referenced photos and videos were taken by Navy personnel. She added that the UAPTF has included these incidents in their ongoing study. Although Pentagon confirmed the accuracy of the images, the US Department of Defense (DOD) hasn't confirmed anything more than that.
Gough said, "As we have said before, to maintain operations security and to avoid disclosing information that may be useful to potential adversaries, DOD does not discuss publicly the details of either the observations or the examinations of reported incursions into our training ranges or designated airspace, including those incursions initially designated as UAP."
The US military is firm that no information will be disclosed regarding the event.
© 2021 Korea Portal, All rights reserved. Do not reproduce without permission.