Find Out Why Netizens Are Calling Girls' Generation's Seohyun As "Airpod Seohyun"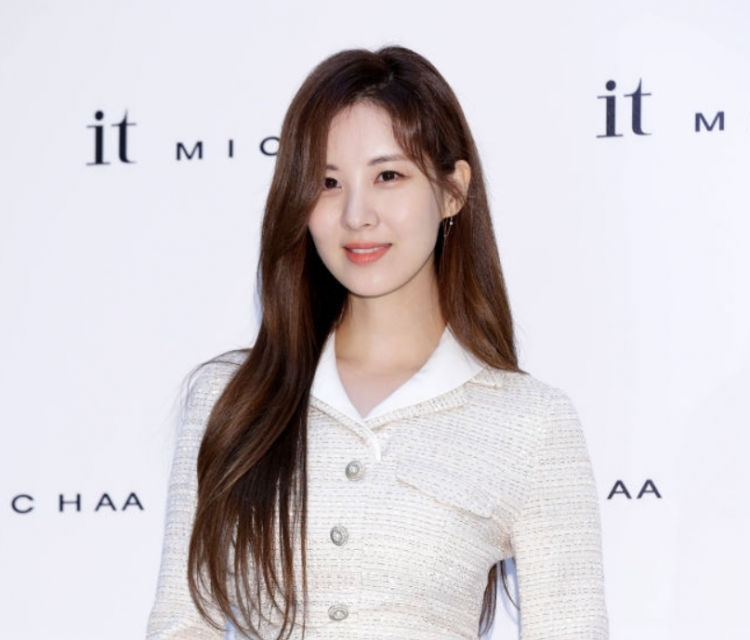 With the current issue happening related to the filming of the Korean drama series "Time," netizens have given a new name to one of the actresses and Girls' Generation members, Seohyun.
Netizens from various Korean communities have given Seohyun the nickname "Airpod Seohyun." Some of the comments go like, "I think Seohyun is amazing. Airpod 'Pro' should be called Airpod 'Seohyun' from now on." As more Korean netizens continue to talk about her new "nickname," it has also been getting attention on social media as well.
Online communities like the "dmitory" and "theqoo" have given Seohyun this nickname as they are very impressed with her professionalism concerning the filming of "Time." The Korean drama series and its actor Kim Jung Hyun were recently on the hot seat due to the latter's rude actions towards Seohyun. This is due to his private life.
Recently, a report had revealed that back in 2018, Kim Jung Hyun denied any form of physical contact with Seohyun during the filming. It even went to the point that he wanted the script to be edited. This was due to his romantic relationship at the time with Seo Ye Ji.
In connection with the issues with the cast members a few years ago, Seohyun said, "I think people are more important, so I completely understand," This shows how she is so professional when it comes to her career, and many netizens praised her for this. SONES (fans of Girls Generation/SNSD) also expressed how they are so happy and proud of Seohyun's professionalism, and they wish nothing but the best. Some have commented that Seohyun deserved better and hope she gets to work with better and actors in the industry so that she wouldn't have to deal with this kind of treating filming again.
Kim Jung Hyun reportedly left the show midway due to his eating and sleeping disorder. With this new revelation, people now doubt if this were really the reasons.
© 2023 Korea Portal, All rights reserved. Do not reproduce without permission.