Love Beef? Savor These Delicious Korean Beef Dishes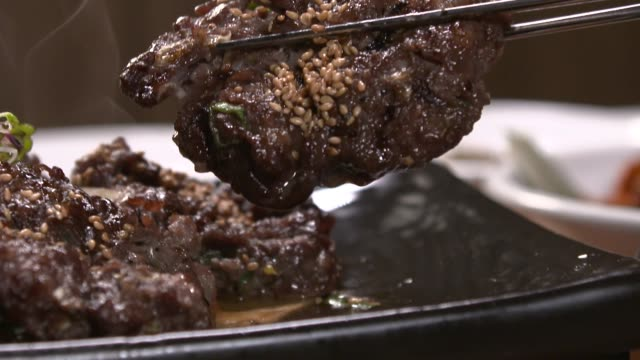 Do you love beef dishes? Like many kinds of dishes all around the world, Korean cuisine also has its own twist when it comes to beef. We carefully went through some top picks, and here are some delicious dishes that you should try soon.
The nice thing about these dishes can be easily made a home. If you don't like to spend a lot on restaurants this week, then here are some of our recommendations.
Cheese tteokgalbi
Meat and cheese go well together in this delicious Cheese tteokgalbi. It is minced, seasoned, and grilled beef ribs with cheese-a perfect weekend party food to have. There is a traditional way of preparing and cooking this dish, but there are modern methods that are simpler and quicker to prepare. If you are a cheese lover, then this dish is a delight for your tastebuds!
Ttukbaegi-bulgogi
If you're looking for a beef dish that is perfect for the cold and rainy season, then the ttukbaegi-bulgogi should be it. It is a delicious, meaty, and hearty dish that is best cooked in a Korean earthenware pot. You can stuff in the common veggie ingredients to make bulgogi soup. If you want it spicy, then you can as well.
Ppyeo-haejangguk
Ppyeo-haejangguk is an ox bone hangover soup made from boiling ox bones until you get a very rich and delicious broth. A sip of this would make you feel completely recharged. Most Koreans usually have this to improve their health. The preparation may take a bit of patience since it requires boiling, but it's definitely worth it in the end. You can balance off the meaty taste by having a fish sauce, green chili peppers, and nappa cabbage.
So these are just some of our highly recommended beef dishes. Expect more K-Food recommendations like these very soon!
© 2023 Korea Portal, All rights reserved. Do not reproduce without permission.